Soldier's mother deported in spite of appeals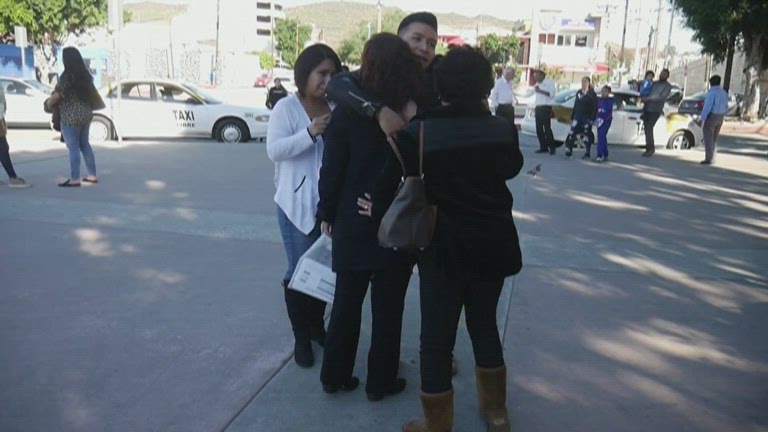 Woman spent 31-years living in the U.S. before removal
SAN DIEGO, Calif. (KYMA, KSWT, KECY) - The mother of a junior officer in the United States Army was deported on Thursday in spite of appeals to allow her to remain in her home in San Diego.
Rocio Robollar Gomez had lived in the U.S. for 31-years. She had three children while living in America, including Lieutenant Gibram Cruz.
Gomez sought legal residency through a program protecting relatives of soldiers while they serve. Her request was denied in December.
She has no criminal record, but had been previously deported, only to cross the border illegally again. She's now banned from entering the country for 10-years.
Gomez's supporters had reached out to Senator Kamala Harris in hopes of preventing her deportation.
Harris' office released this statement on the deportation to San Diego's NBC 7:
"Senator Harris is heartbroken to hear that the U.S. Immigration and Customs Enforcement (ICE) is deporting the mother of a service member from California. This is yet another example of this administration's cruel immigration policies that target our communities in California and unnecessarily separate families. Rocio is a businesswoman, homeowner, and mother of an active-duty Army officer – sending her away does not make us safer as a nation. Senator Harris will continue to fight for her and all families who are subjected to unnecessary deportations."

Statement from Sen. Kamala Harris, (D) California