Tumbleweeds trap drivers for hours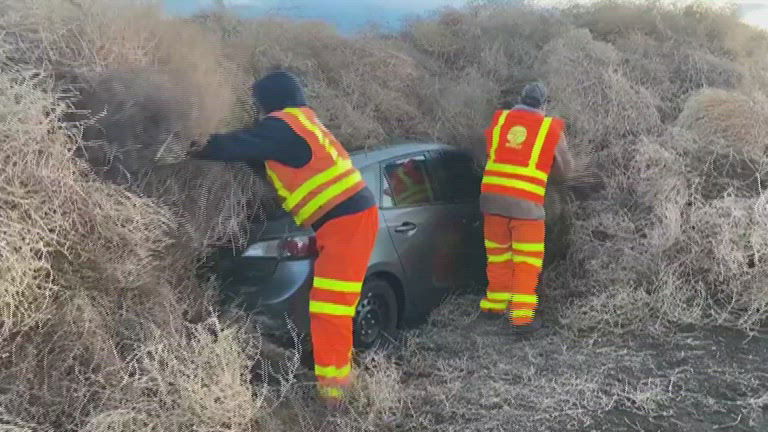 High winds and blowing brush create traffic nightmare
RICHLAND, Wash. (KYMA, KSWT, KECY) - Talk about tumbling tumbleweeds!
High winds blew hundreds of the prickly bushes onto a highway in southern Washington on New Year's Eve.
The tumbleweeds blocked the highway for 10-hours. Several cars got trapped in the plant pileup.
The Washington Department of Transportation had to call in snow plows to clear the road. Road crews had to dig through the thick pile of tumbleweeds by hand to reach stranded drivers.
No one got hurt.