Homeless couple is grateful this holiday season
YUMA, Ariz. (KYMA, KSWT, FOX 9) - The holidays are typically a joyous time but some of us tend to forget there are about 36,000 people who are homeless in Arizona and about 130,000 in California.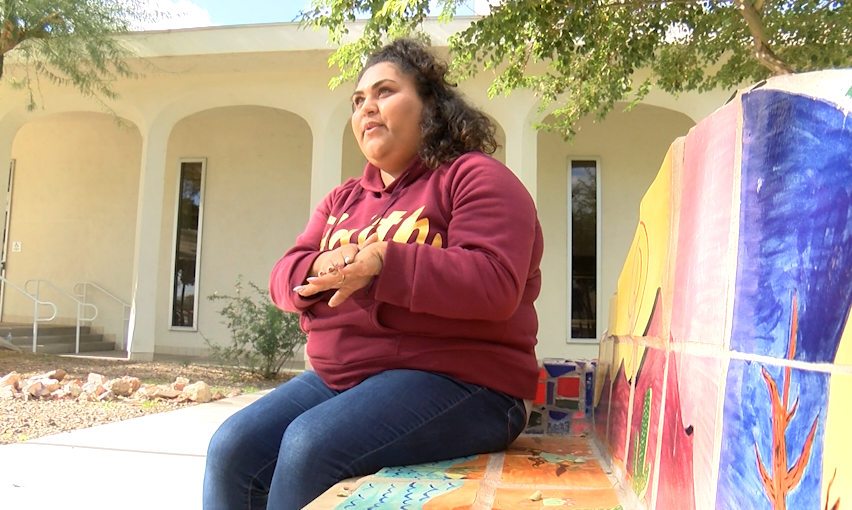 Amongst the homeless population that camps out near Downtown Yuma are Chelsey and her fiance. The couple has been homeless off and on for the past three years- due to financial struggles.
The young couple is hoping to turn their situation around with Chelsey now working for a local cab company and her fiance looking for work.
For the first time in three years, she was able to spend it with her family, something she is very grateful for, but she is still calling the streets home.
Chelsey explained she's grateful for those giving back this holiday season.
"They come out here and give us food in two different places, from the salvation army and people on their own. Tuesdays and Thursdays they come out and give us donations, food, clothes. The rock church comes Saturday morning. It's a blessing because if it wasn't for them none of us would be eating," said Chelsey.
Chelsey added she thinks there is a stigma on homeless people but she said she is grateful for what she has right now.