Calexico homeless brave the cold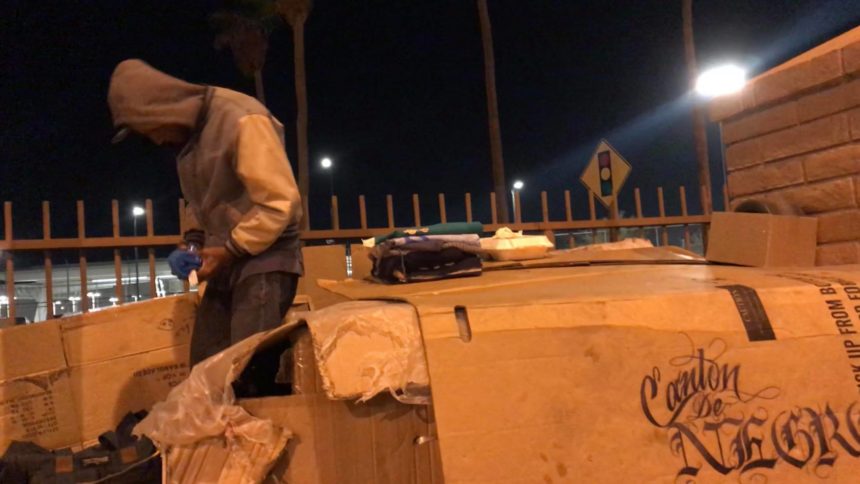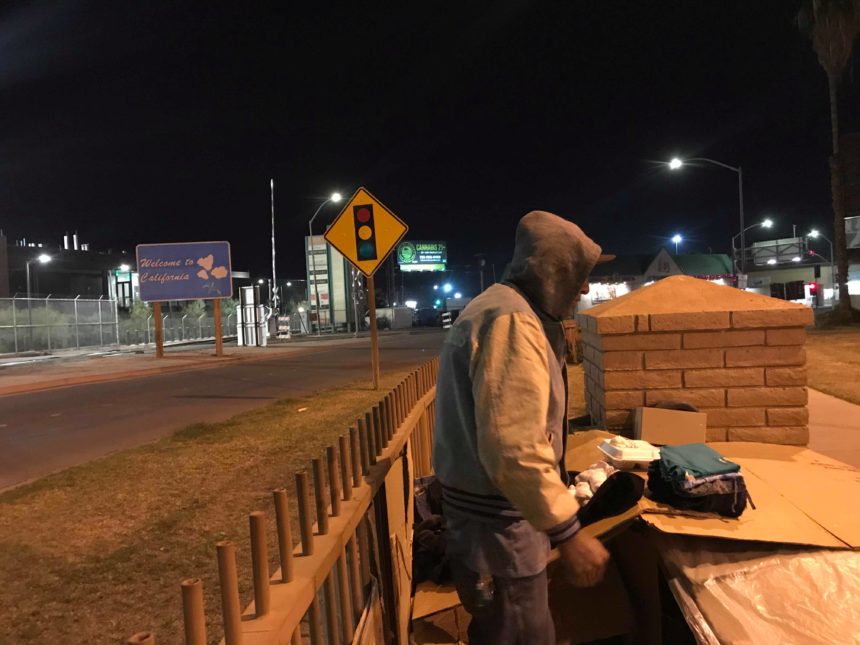 CALEXICO, Calif. (KYMA, KSWT, KECY)-While the city of Calexico figures out a way to open up a winter shelter, homeless people living on the street figure out a way to stay warm during the cold temperatures.
"Chilly very cold, feel below zero," said a homeless man in Calexico.
48 degrees with a low of 43 was Thursday night temperature in Calexico.
"It's like being inside an icebox," said Marco. Better known on the streets as "El Negro".
He's been battling the winter cold temperatures as a homeless, for almost three years now.

"Terrible, how else could it be. To anyone who doesn't know what it's like to live out here, they should come to get a feel for it," said Marco.
Marco says he's not proud of the circumstances he's in.
He admitted that drug use separated him from his family and lead him to be homeless.
Although, he is very grateful for the warm food that local volunteers handout out to him daily, he said accepting help beyond that isn't necessarily something he wants.

"I really don't know much about any shelters here, it's not something I've looked into. Honestly, if I go to a shelter, I just feel like I would be a burden," said Marco.
Marco has faith that he will get back on track and off the streets.
Thursday night, Cedes Church of Imperial Valley helped the Brown Bag Coalition feed the homeless at Border Friendship Park in Calexico.
With church donations, they were able to prepare 80 plates of hot food.

"People do care for them, and it's a step to helping transform our city into being more united and really helping those in need," said David Romero, Calexico Mayor Pro Tem.
Romero said the city is working to open a winter shelter for those who are willing to accept the invitation.

"This is really not just a Calexico issue, it's a county issue. We have to join forces and put our minds together to figure it out," said Romero.