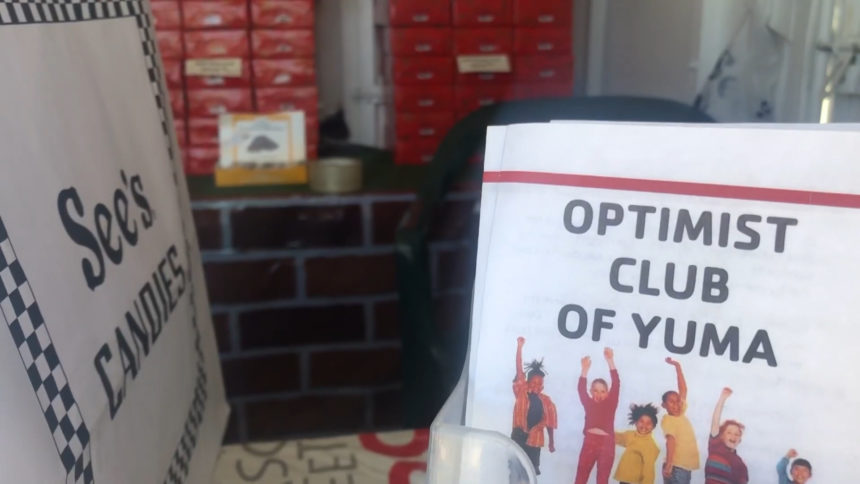 Optimist Club of Yuma still selling after 50 years
YUMA, Ariz (KYMA, KECY, KSWT) - With the calendar counting down until the big day many last minute shoppers are still looking to buy that special something for everyone in their lives. But, what do you get? A gift card, a scarf or maybe some fruit cake; well the Optimist Club of Yuma has been providing a one stop shop for over five decades.
53-years to be exact, that's how long the non-profit has been bringing See's Candy to Yuma County. In that time, the group has seen some changes when it comes to the economy. For instance, they once parked their trailer in front of Mervyn's which went belly up, then they moved Sears which not long after met the same fate. That's when a local business which has stood the test of time invited them to park on their lot.
Sitting in front of the Yuma Insurance building on 27th Street and 4th Avenue is the Optimist Club of Yuma's See's trailer filled with many of the oldies but goodies we've all grown to love from See's. Shelves with chocolate, caramel, brittle and much more all await those looking to appeal to their loved one's sweet tooth. But, it gets better, those who purchase these delights can also feel warm inside since the money raised goes right back into the community.
Edith Benavides is the Optimist Club of Yuma President and says she has been in the club "unofficially" since she was 16-years old. She enjoys being part of an organization devoted to Yuma County's youth. The Optimist Club of Yuma hosts an annual fishing event called "The Catfish Rodeo" where families are invited to come out and fish as well as learn about wildlife. They also offer low-income children the opportunity to shop for the holidays and even offer scholarships to local students.
If you're looking to give your loved one some chocolaty goodness you'll have until December 24th depending on supplies.
OPTIMIST CLUB CHRISTMAS FUNDRAISER 
Annual See's Candy Sale  
Through December 24, 2019 
4th Avenue & 27th Street, Yuma