ARIZONA@WORK seeing success with youth career center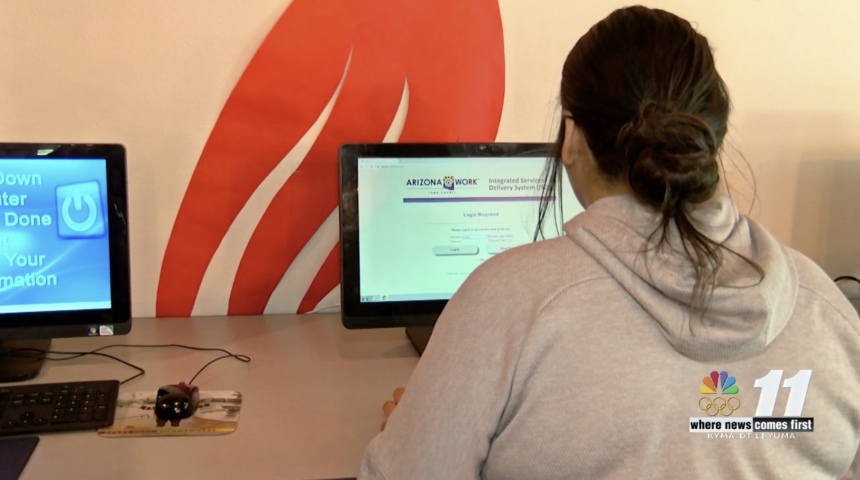 MLK Youth Career Center
YUMA, Ariz. (KYMA) - The MLK Youth Career Center serves as a "one-stop" marketplace delivering education and employment training services geared towards helping the youth find jobs.
Encouraging words and motivational quotes illuminate the walls of the center, reminding every student that they're capable of being successful.
Despite circumstances and barriers such as teen pregnancy, high school drop-out, or homelessness, youth ages 16 to 24 can apply to the ARIZONA@WORK program for support and resources to identify and achieve career goals.
Program manager, Lydia Blackthunder said, "We assist them through that whole process by giving them the work experience that they need to build up their resumes. [We] give them the training to make them eligible to be able to qualify for those positions and really be employed and start their career."
At 19 years old, Denise Loera had her first child.
Seeking a career in caregiving, she turned to the MLK Youth Career Center for guidance.
"A lot of people don't go to school or don't do certain things because they simply don't have the funds or don't have the time. This program [helps] you with whatever they can help you with," Loera said.
The program helps with prepping for job interviews, transportation stipends, work attire, and even allocates individuals up to $6,000 in federal funding for job certifications.
Sergio Gutierrez earned his commercial driver's license from Yuma Truck Driving School and didn't have to pay the $6,000 for the cost of the training.
The program has given over 100 students real-world work experiences throughout the year.
About a third resulting in permanent career placements.
Gutierrez completed the program in 3-months and said, "It means that I don't have to struggle with [paying] the bills. Maybe get my own place, my own house and go from there."
Loera completed the program in 8-months earning a certified nursing assistant certificate.
She said, "[ARIZONA@WORK ] provided everything for me and I am forever grateful for that because I don't think I could've done it without them."
Most of ARIZONA@WORK's services are free.
Visit the MLK Youth Career Center on 13th avenue for help in enrolling in the program.