CBP: K-9 units crucial to detecting narcotics at San Luis Port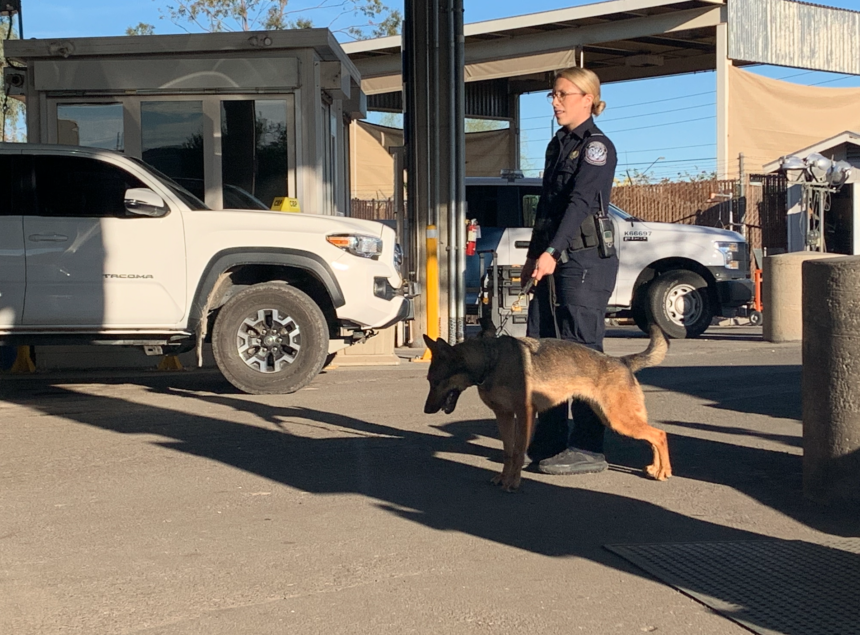 YUMA, Ariz. (KYMA, KSWT, KECY). The K-9 units with the U.S. Customs and Border Protection at the San Luis port of entry emphasize the importance of having these service dogs.
These K-9's are highly trained to detect narcotics, human smuggling, and even firearms along the Southwest border. These dogs have the nose to sniff out some of the deadliest drugs smuggled into the U.S.
However, before the action comes to the training for these K-9's, as they have to undergo 13-weeks of demanding training.
"That's where it will be determined a narcotic or canceled human detector dog," said Supervisor for the U.S. Customs and Border Protection, K-9 unit, Timothy Osborn.
CBP officer confirms there has been an uptick in fentanyl, meth, and heroin. These drugs come as a prize for these dogs and that's because the method behind the training motives and drives these K-9's to continue doing the work.
"The k-9 thinks the order is here, the toy is coming from here & the game is over," said Osborn.
And as Osborn describes this port of entry to the dogs is as a playground.
"They start associating this order with this toy and this toy is a big game for me," said Osborn.
After nearly 8-years on the force, there comes a point where these loveable animals are ready to retire and enjoy life.
"They are more than eager to take them home and give them the life they deserve," said Osborn.
In most cases, these K-9's are often kept by their handlers to continue their friendship out of the force.