Holiday concert for the valley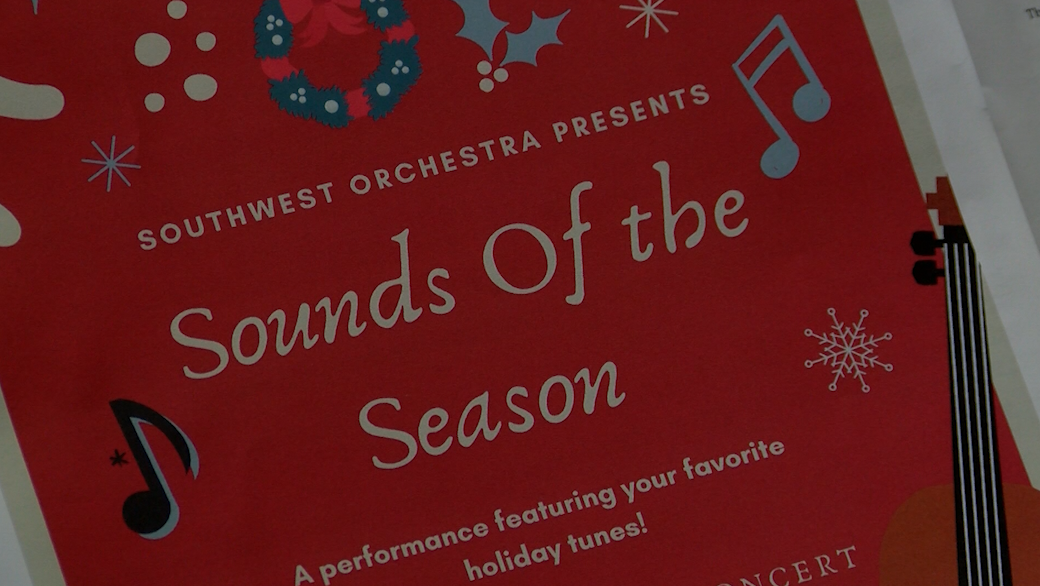 EL CENTRO, Calif. (KYMA, KSWT, KECY)- There's no better way to celebrate the Christmas season than a live music performance of your favorite holiday tunes.
Next Wednesday night, December 11 at the Jimmy Cannon theatre, the Southwest High School Orchestra is presenting Sounds of the Seasons.
Proceeds from the concert go towards the orchestra's trip to a prestigious music festival in Florida.
Director of Orchestra, Dr. Matthew Busse said about the holiday event, "It's not only are going to be able to hear the music. But you can see what's involved and performed in the music. And I think just being in that whole atmosphere. A lot of the time when you're listening to holiday music it's more background. But when you actually go to a concert you're more aware of what's going on. You're more sensitive to your surroundings and your environment."
The concert starts at 7 p.m. and tickets are presold for $5 or $7 at the door.