Three-year-old saves grandmother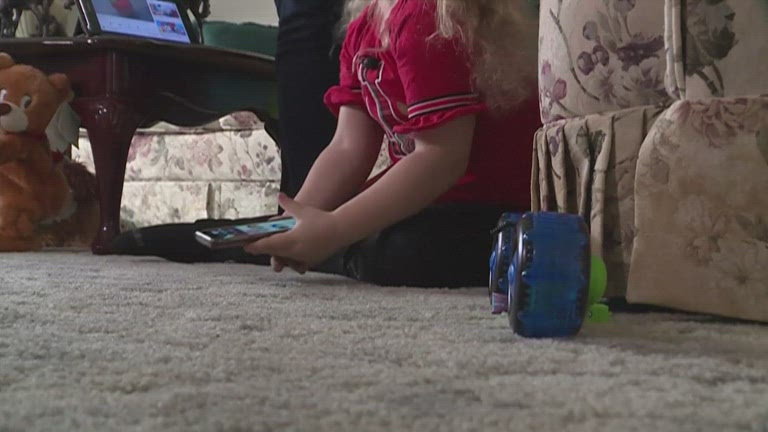 Toddler hailed as a hero for calling 9-1-1
BLUFFDALE, Utah (KYMA/NBC News) - A three-year-old knew exactly what to do when her grandmother suffered a medical emergency. Now first responders say her quick actions may have saved her grandma's life.
Sawyer Poole called 9-1-1 when her "Nani" passed out in the bathroom. Sawyer told dispatchers her grandmother was sick, and that someone need to come quickly.
Transcript of Sawyer's 911 call
Sawyer: "Nani is sick, please come over!"

Dispatcher: " Okay what...what's going on with your Nani?"

Dispatcher: " Sawyer, how old are you?"

Sawyer: "She's so sick..."

Dispatcher: "She's sick?"

Sawyer: "I need a doctor."

Dispatcher: "She needs a doctor?"

Sawyer: "Wake up Nani! Wake up!"
The little girl stayed on the line with the dispatcher until help arrived.
Police Officer Corwin Bowles says Sawyer impressed him. "That was awesome, she did the right thing. Awesome."
Officer Garret Carter calls the little girl a hero. "She probably saved her grandmother to be honest."
Sawyer's mother, Alisha Poole, says she couldn't be happier with her daughter's quick thinking. "I told her that she was very brave for what she did and that I was proud of her for helping Nani."
Sawyer's grandmother was suffering from both pneumonia and the flu at the time of her collapse.