Border Patrol K-9 sniffs out mixed load of drugs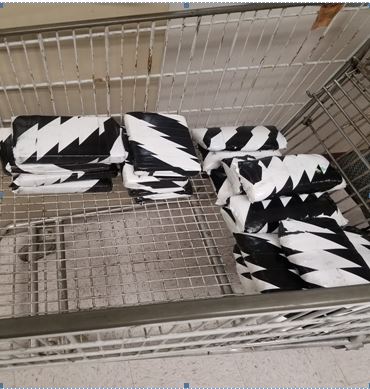 Agents find more than 50-pounds of heroin, cocaine and methamphetamine
SALTON CITY, Calif. (KYMA, KSWT, KECY) - More than 50-pounds of illegal drugs are off the streets thanks to a Border Patrol K-9.
El Centro Sector agents say it happened just before eight Friday night at the Highway 86 immigration checkpoint.
They a drug-sniffing dog alerted them to a problem with a black Infinity. Closer inspection revealed 23 packages hidden inside the vehicle's cargo area.
Agents say the packages contained 29-pounds of methamphetamine, two-pounds of heroin, and 23-pounds of cocaine. The drugs have an estimated street value of nearly $400-thousand.
Border Patrol turned over the suspect, a U.S. Citizen, the car, and the drugs to the Drug Enforcement Administration (DEA.)