A holiday staple that can put your family at risk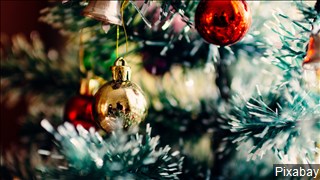 YFD warns Christmas Tree is a fire hazard
YUMA, Ariz. (KYMA, KSWT, KECY) - With December officially underway and Thanksgiving now over, the holidays are now focused on Christmas.

For many people, buying a live Christmas tree is part of the yearly tradition. However, the Yuma Fire Department (YFD) said Christmas trees can be a potential fire hazard.

"Run your hand over the branch and if the needles are falling out, look for another one," said Mike Erfert with the YFD. "That Christmas tree should feel like a live plant."

Once the tree is in your home, YFD recommends keeping it three feet away from any heat sources. Also, check any electric decor for overheating and a potential fire hazard.
After Christmas, the city of Yuma runs a Christmas tree recycling program.
Residents can drop off their trees at specific locations and the city will dispose of the trees.

Check out KYMA.com for location updates in the future.