Yuma Airport's holiday travel tips and expectations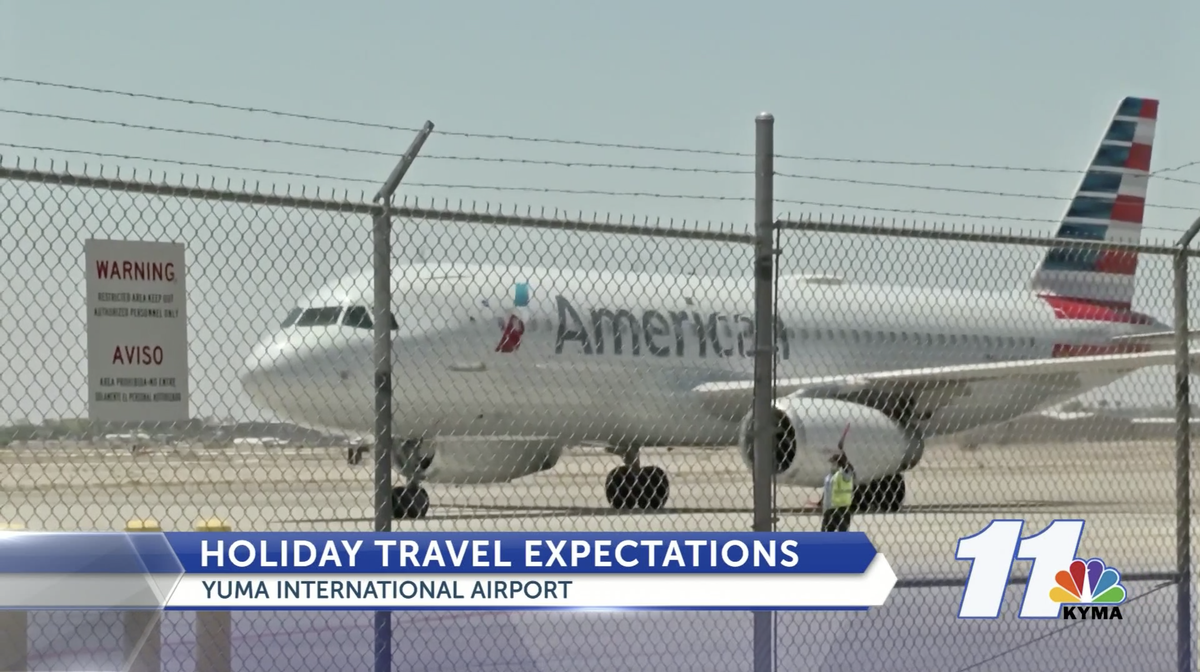 Thanksgiving day is one of the busiest travel days
YUMA, Ariz. (KYMA) - AAA predicts more than 55 million people will travel more than 50 miles or more away from home this Thanksgiving.
Thanksgiving marks the beginning of the holiday season and it's also one of the busiest travel days of the year.
Over the holidays, there's an influx of movement through the Yuma International Airport.
Gen Grosse, Community Relations at the airport said many of Yuma's winter visitors fly out to visit family and there's also an increase in visitors coming into Yuma.
Grosse described the airport during the holidays as, "Lively and the feeling of the airport is just filled with love and anticipation of getting to be with family."
This year, Yuma Airport is looking forward to an increase in travelers because American Airlines is going to have two flights to Dallas-Fort Worth in the month of December.
Grosse said, "That's really encouraging and we hope a lot of people are taking advantage of that opportunity."
There will also be four flights departing to Phoenix on Thanksgiving day.
A few tips from Grosse to local travelers:
Even though Yuma Airport is small, still arrive at the airport 2-3 hours before your departing flight.
Pack what you're going to wear and pack for the weather.
Expect the weather to have an impact on flights.
The National Weather Service is forecasting rain, snow, and wind from coast to coast leading up to Thanksgiving day.