Kofa High School principal recognized Administrator of the Year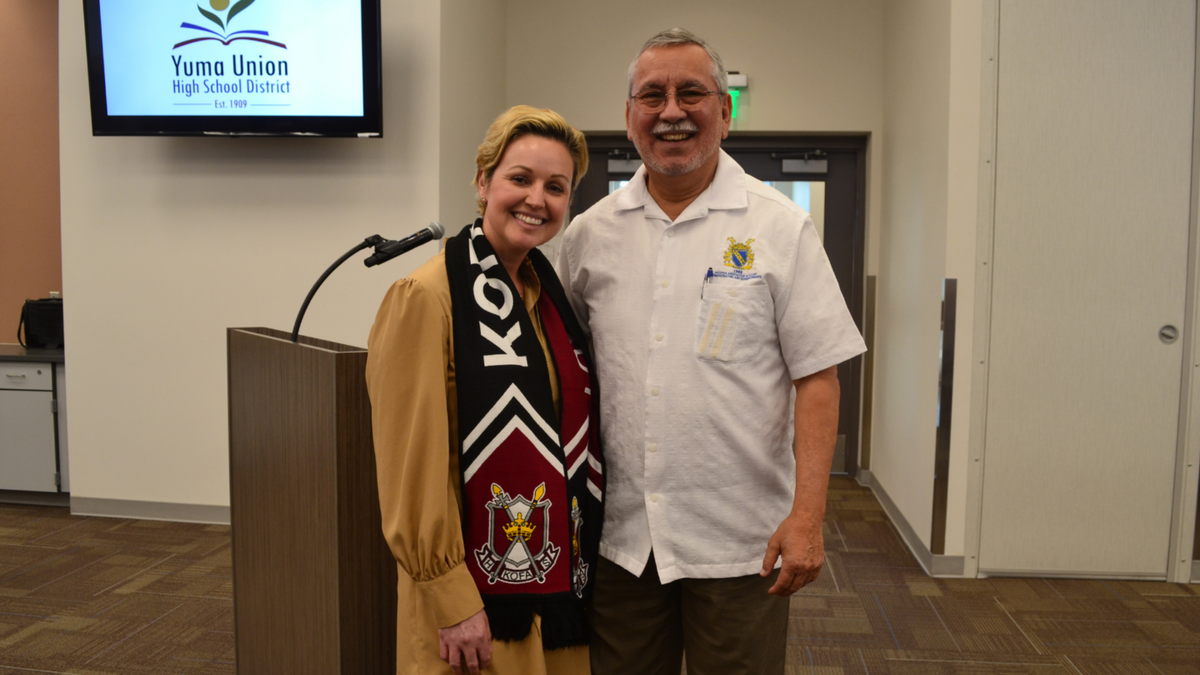 YUMA, Ariz. (KYMA, KECY) - A Kofa High School principal was recognized as Administrator of the Year by the Arizona Association of Latino Administrators and Superintendents (AZALAS).
Lilian Campa was nominated out of 36 people in her cohort this year and was recognized by the AZALAS board.
This is her second year in the program and is also enrolled in the Aspiring Superintendent Academy.
"As part of the Aspiring Leaders program, I have been able to connect and build trusting relationships with other leaders around the state of Arizona," Campa said. "This has allowed me to learn and listen to suggestions and opinions to gain information that may help in making important decisions. The Aspiring Leaders program has also inspired me to do more, be more, be intentional and never lose my why...children!"
The Yuma Union High School District mentioned the criteria for the award include: workshop attendance, active participation, role model for inclusive and ethical leadership, values diverse experiences and perspectives, commitment to diverse communities, commitment to student academic growth, and welfare of all students.