Calexico teachers take to the streets to call for raises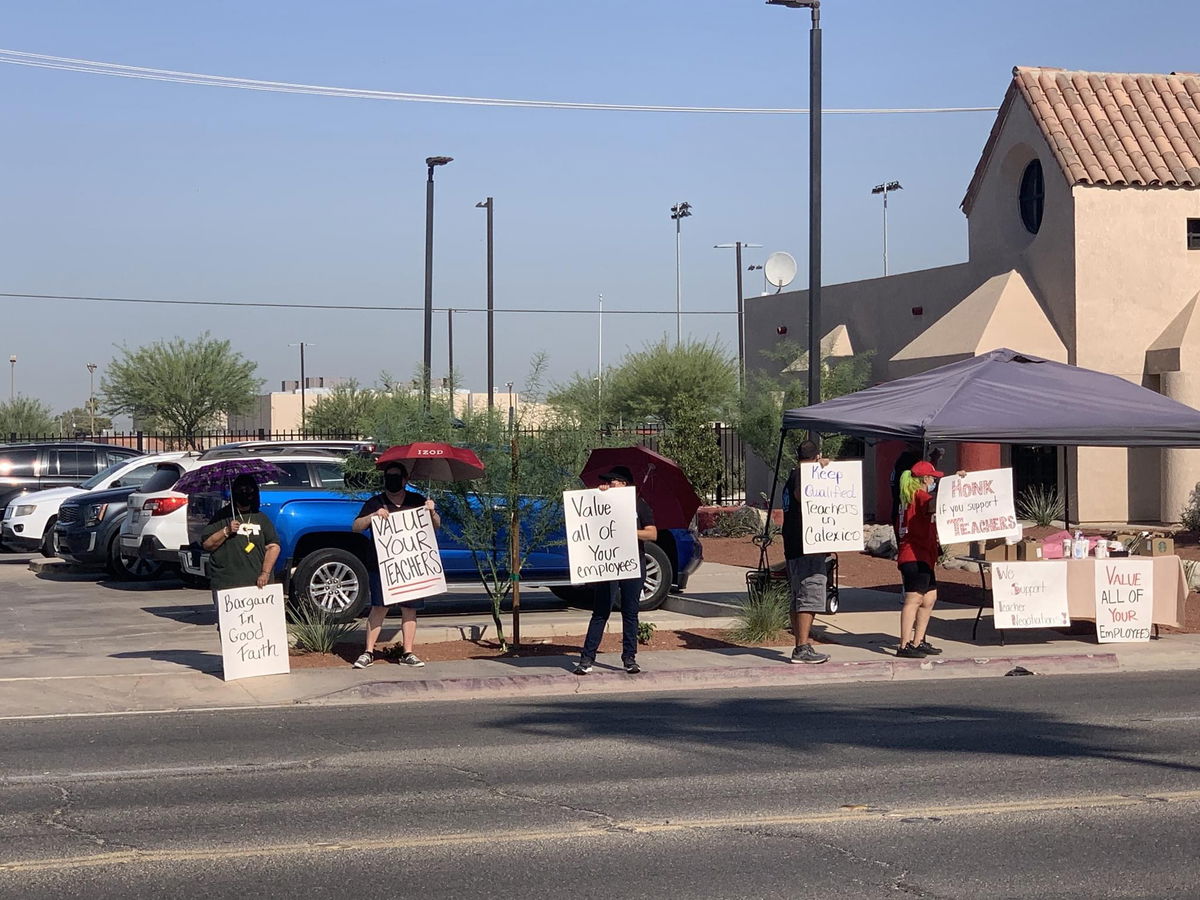 Teachers says their last pay increase was four years ago - News 11's Wiley Jawhary reports
IMPERIAL, Calif. (KYMA, KECY) - Teachers and supporters gathered near the Calexico Unified School District (CUSD) Monday in solidarity and protest. The protest preceded salary negotiations between the Associated Calexico Teachers (ACT) and school district.
Calexico teachers have been protesting in support of a pay raise since June 9. Teachers and parents say it's important their voices be heard. Educators also say it's been four-years since they got their last raise. Talks have been ongoing for nearly two years. Teachers say now is the time for action.
"We have been four years with no salary increase… everything is going up, price of gas, milk, and we have not had an increase in four years," Juan Rodriguez a teacher in Calexico said.
Juan Rodriguez has been a teacher for 30 years. Rodriguez also sits on the teachers union negotiating team. He says he's fighting for more than higher pay. It's all about attracting more quality teachers to the Valley.
"Here it is sad in Calexico its always delayed and I see other districts that they settle in one year and they are able to get their employees increased," he said.
Rodriguez hopes Calexico's teacher salaries can be closer aligned with educators at other local school districts.
The ACT says CUSD pays the lowest salaries in the area. The union says its teachers earn slightly more than $46,000 a year, while those at the El Centro Elementary School District start in the area of $62,000.
"We are asking the teachers to stand behind us, this is in the best interest of not only the teachers but students in our community," he said.
News 11 reached out to the district for comment, however they are still in negotiations.
Negotiations between the district and the teachers union continue, as of now they have yet to come to an agreement of any kind, we will continue speak to teachers over the next month to monitor their progress. As for Rodriguez he says their goal is to reach a settlement.