Mexico Consulate in Calexico to host Lazo Rosa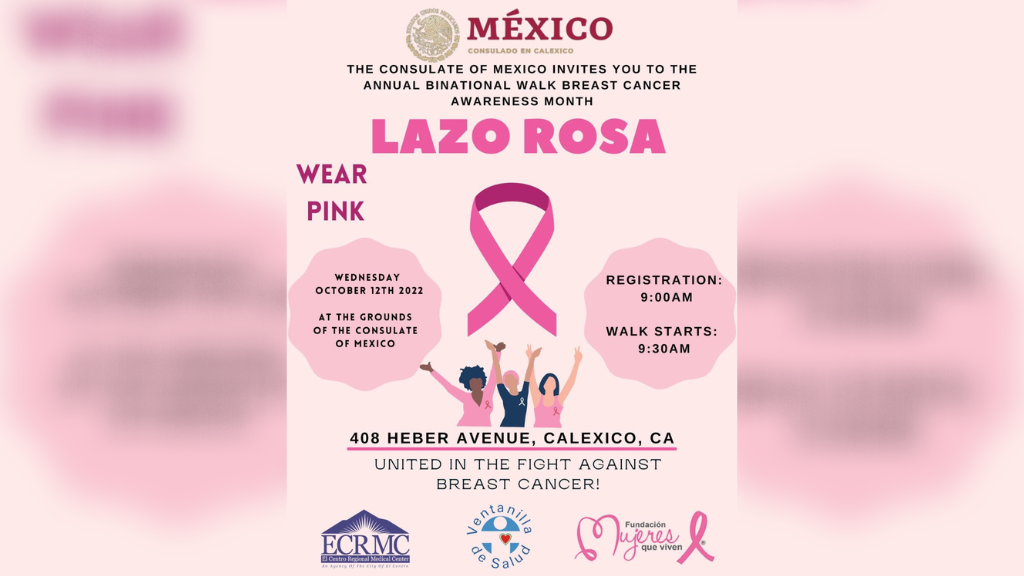 The Mexican Consulate in Calexico is hosting its annual binational breast cancer walk
CALEXICO, Calif. (KYMA, KECY) - The Mexican Consulate in Calexico is having their annual breast cancer walk on Wednesday, October 12.
Registration will start at 9 a.m. and the march will bein at 9:30 a.m.
"We are celebrating one of the most important events that we have this month, it's a traditional one in which a lot of people come to the consulate, and we start walking together with a marching band towards the border fence and over there we are going to meet a bunch of people but they are going to be on the Mexican side," said Mario Beltran, Deputy Consul at the Mexican Consulate.
Reporter Karina Bazarte will have more information.