Get free pancakes at IHOP and donate to charity
Free pancakes are available from 7 a.m. to 10 p.m.
YUMA, Ariz. (KYMA, KECY)-It's National Pancake Day and your local International House of Pancakes (IHOP) offers a free short stack of pancakes Tuesday morning for a small donation to Children's Miracle Network.
Reyna Lujan, the general manager for 16 years at IHOP says they started taking donations seven years ago. Throughout the years, she has seen more and more people donate for a good cause.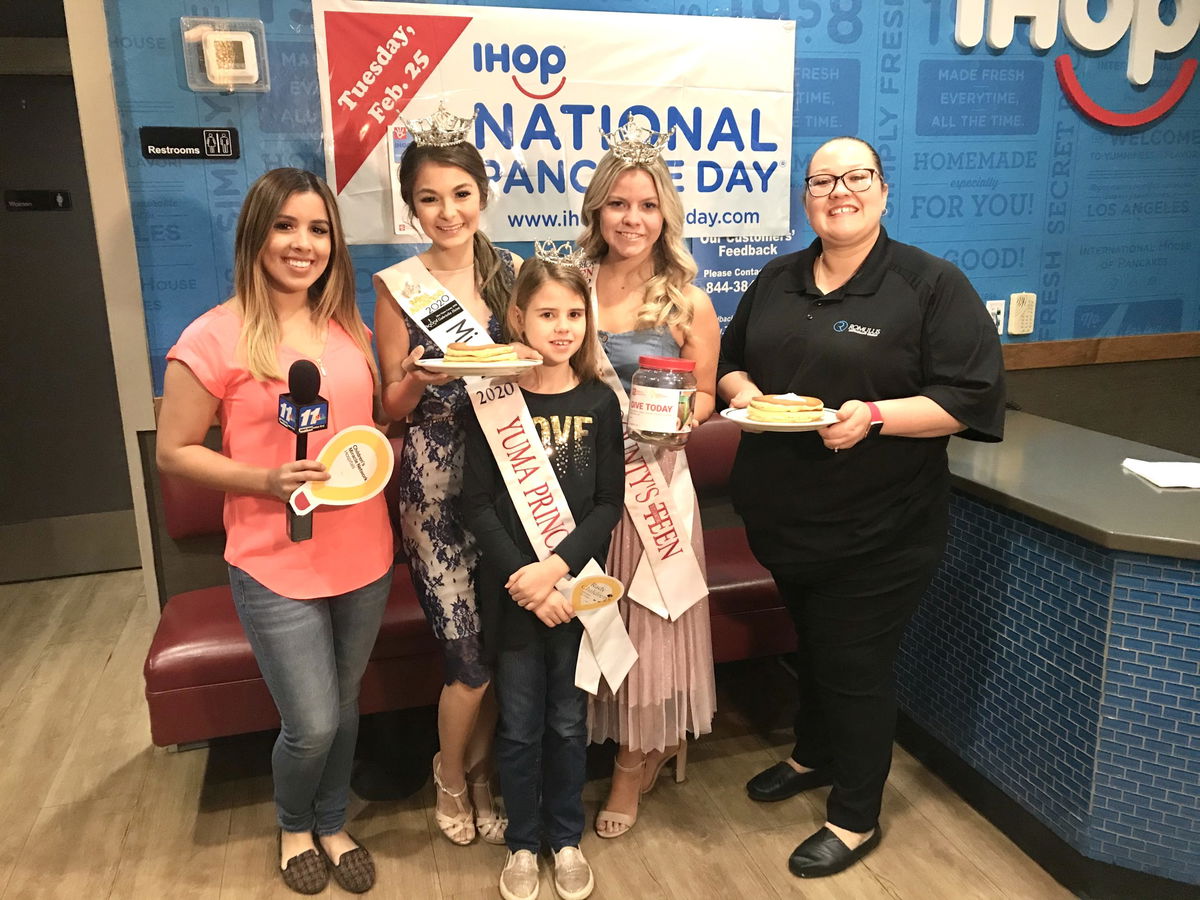 "We want the community to come out and donate and come get delicious pancakes. The money that is raised goes to the hospitals to provide on what it is that they need for the kids to get taken care of," says Reyna.
The free short stack of pancakes at IHOP is served as early as 7 in the morning and ends at 10 p.m.
Reyna says today is a special day where she will be working all day but knows it is for a great cause.
Reyna continues saying she wants to make a difference in the community.
"Raising money for the children, our goal is to raise over a thousand dollars and can definitely see it happening today," says Reyna.
One of the servers, Vincent Watlington, says today is more about the kids.
"I've had a couple of nieces and nephews that were actually in the Children's Hospital and this means a lot to me today."
When asked about how fundraisers help the local community, Vincent says, "It's a morale booster, it also helps with sick kids or anyone who's had a child who has been in this situation. I'm pretty sure they appreciate everything that everyone is doing in helping the community out."
No purchase is necessary for free pancakes.
One can simply come in and order pancakes. However, IHOP encourages you to donate, after all, no donation is too little or too small.
Both Reyna and Vincent encourage you to come out today to their restaurant and come donate to help the children in need today!