Former New York City Mayor Bill de Blasio gets tough competition in his bid for Congress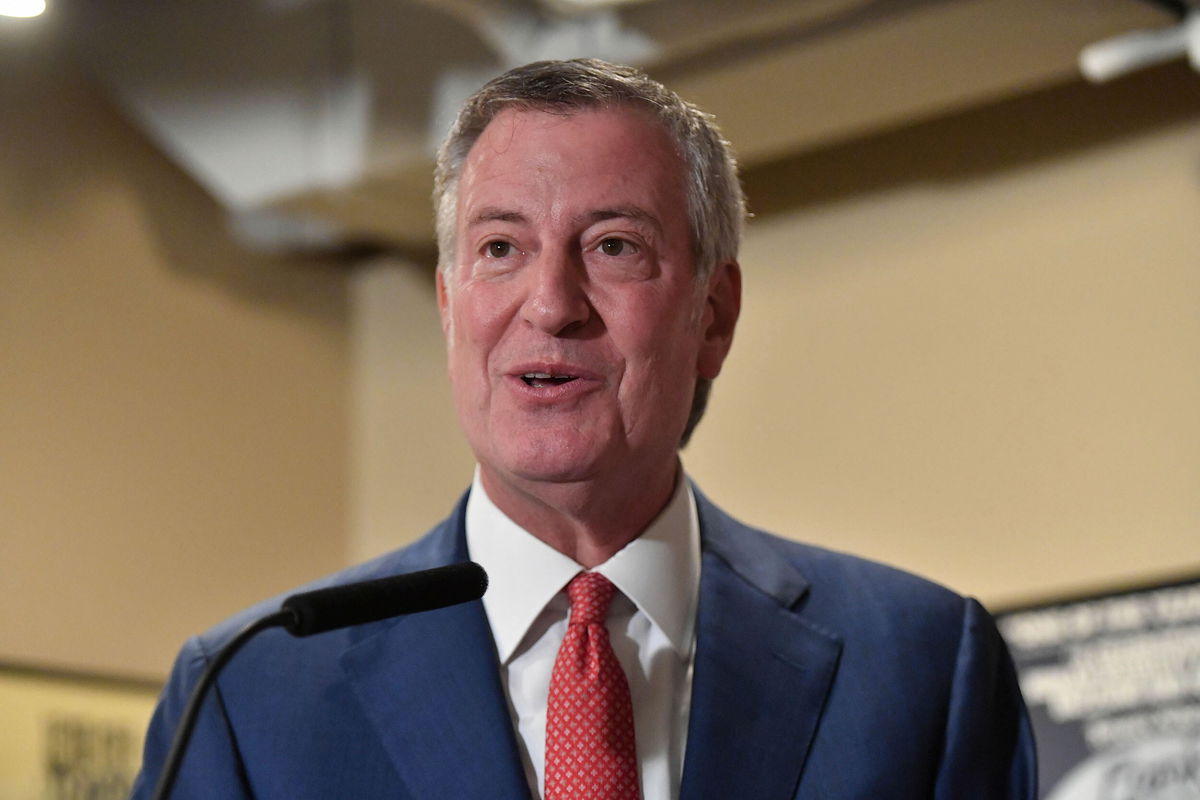 By Gregory Krieg, CNN
Former New York City Mayor Bill de Blasio announced on Friday that he was running for Congress in a newly drawn district that includes parts of Manhattan and his home borough of Brooklyn. Less than 24 hours later, he had some stiff competition.
New York Rep. Mondaire Jones, who currently represents the 17th Congressional District in Rockland and Westchester counties, said early Saturday — after the official release of the state's new map — that he was city-bound for a run in the new 10th District, setting up a clash with de Blasio and state Assemblywoman Yuh-Line Niou, who announced her candidacy before noon Saturday.
New York City Council Member Carlina Rivera is also expected to enter the primary, which would be a fierce race among some of the city and state's leading progressive figures. State Democrats, though, will be relieved to avoid a battle of House incumbents in the 16th or 17th districts, where Jones would have faced either Rep. Sean Patrick Maloney or Rep. Jamaal Bowman.
Maloney, the Democratic Congressional Campaign Committee chairman, infuriated some of his colleagues when he announced he would run in the new 17th District, where his home is located, instead of the new 18th District, much of the territory of which he currently represents. Jones' home was drawn into the new 16th District, currently represented by Bowman, another Black freshman Democrat.
"This is the birthplace of the LGBTQ+ rights movement. Since long before the Stonewall Uprising, queer people of color have sought refuge within its borders," Jones, who is gay, wrote on Twitter early Saturday morning. "I'm excited to make my case for why I'm the right person to lead this district forward and to continue my work in Congress to save our democracy from the threats of the far right."
Niou jumped into the race hours later, making it official with at a rally in Chinatown in Manhattan.
"We know why it is so important to have representation. For many of my constituents, this is the first time they have ever had a representative who can speak to them in the language we speak," she said.
Niou's colleague in Albany, Assemblyman Ron Kim, offered a glimpse of her campaign appeal in a tweet shortly before the announcement.
The 10th District "has the oldest and fastest-growing Asian districts in the country," Kim tweeted. "At a time when the AAPI community has been under attack, we need more representation. It's time for #NiouYork."
De Blasio left office less than six months ago after serving two terms as mayor. He had previously considered a run for governor before deciding against it. But with the jumbling of New York's redistricting process, which has seen one congressional map drawn by state Democratic lawmakers struck down by New York's highest court and a new one, drawn by a court-appointed "special master," now approved, de Blasio saw his opportunity.
"Wherever I go, people ask: can things get better? I say from my heart: YES, but WE have to make them better," de Blasio tweeted Friday morning. "In our neighborhoods and our nation, the way to save our democracy is to be part of it. So as I declare my candidacy in #NY10 I ask you to join us."
De Blasio first made his announcement during an appearance Friday on MSNBC. The candidate, whose failed bid for the 2020 Democratic presidential nomination hurt his standing at home, said his time as mayor gave him a unique insight into the city's troubles.
"Polls show people are hurting, they need help, they need help fast, they need leaders that can actually get them help now," de Blasio said. "I know how to do it from years of serving the people of this city."
Jones, who was first elected in 2020, criticized the new congressional map, saying on Twitter that it was "the result of partisan politics — drawn by an out-of-state, Republican court appointee."
This story and headline have been updated.
The-CNN-Wire
™ & © 2022 Cable News Network, Inc., a WarnerMedia Company. All rights reserved.
CNN's Christian Sierra, Veronica Stracqualursi and Samantha Beech contributed to this report.