Gradual warming into the first weekend of Fall
YUMA, Ariz. (KYMA, KECY-TV) - Starting our Friday afternoon with some isolated and scattered thunderstorms across Yuma county with a slight chance for more showers again tomorrow.
The humidity will linger into the start of our weekend until much drier and warmer conditions start to kick in.
A ridge of high pressure will hover over our region making our temperatures rise above our seasonal average of 99-degrees by tomorrow.
An Excessive Heat Warning has been issued and will go into effect from 11 A.M. Sunday until 11 P.M. Tuesday for Imperial Valley for the major heat risk with highs reaching near 110.
Yuma counties aren't included in the Excessive Warning, however, temperatures will also trend over the triple-digits.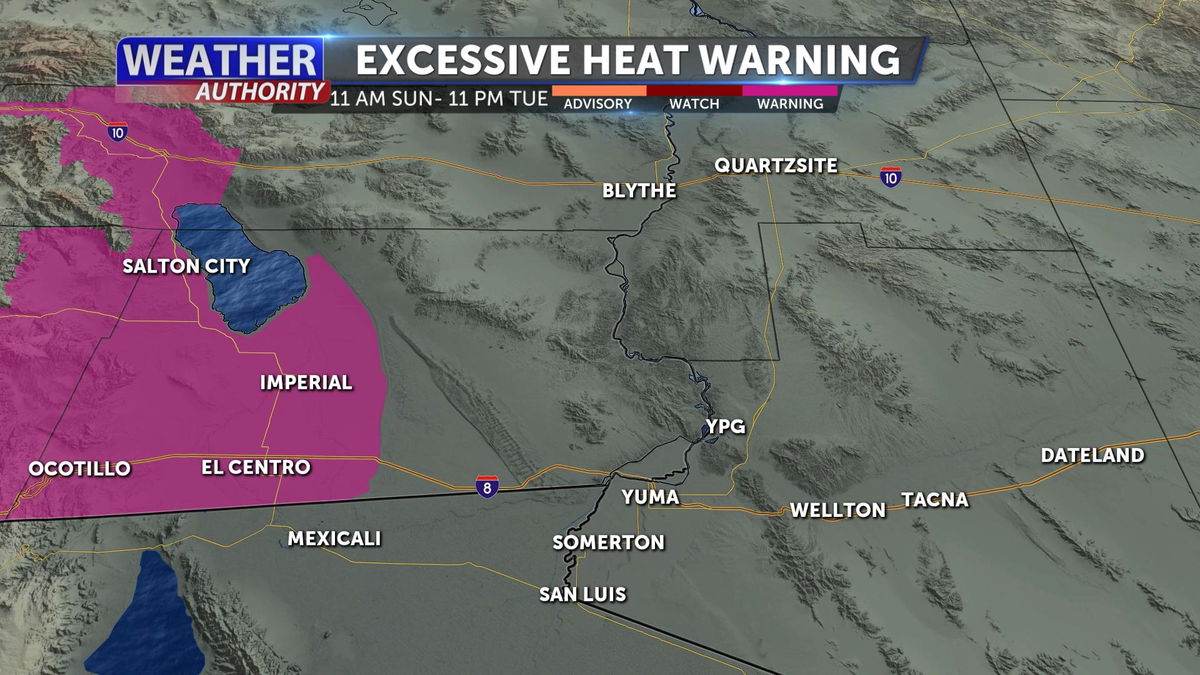 As we are dealing with hotter than normal temperatures make sure to take extra precautions if you are going to be spending time outdoors.
The heat will continue for the first half of the week before temperatures start to cool back down.