Wrapping up the final day of summer, expecting humidity and some scattered showers
YUMA, Ariz. (KYMA, KECY-TV) - Today marks the last day of the summer season and temperatures continue to remain cooler than normal.
Deep moisture is now in place bringing in an increase in rain chances across Arizona until Thursday.
Humid conditions will extend into tomorrow for Yuma counties, with dew points staying in the low and upper 60s before another drying trend takes place.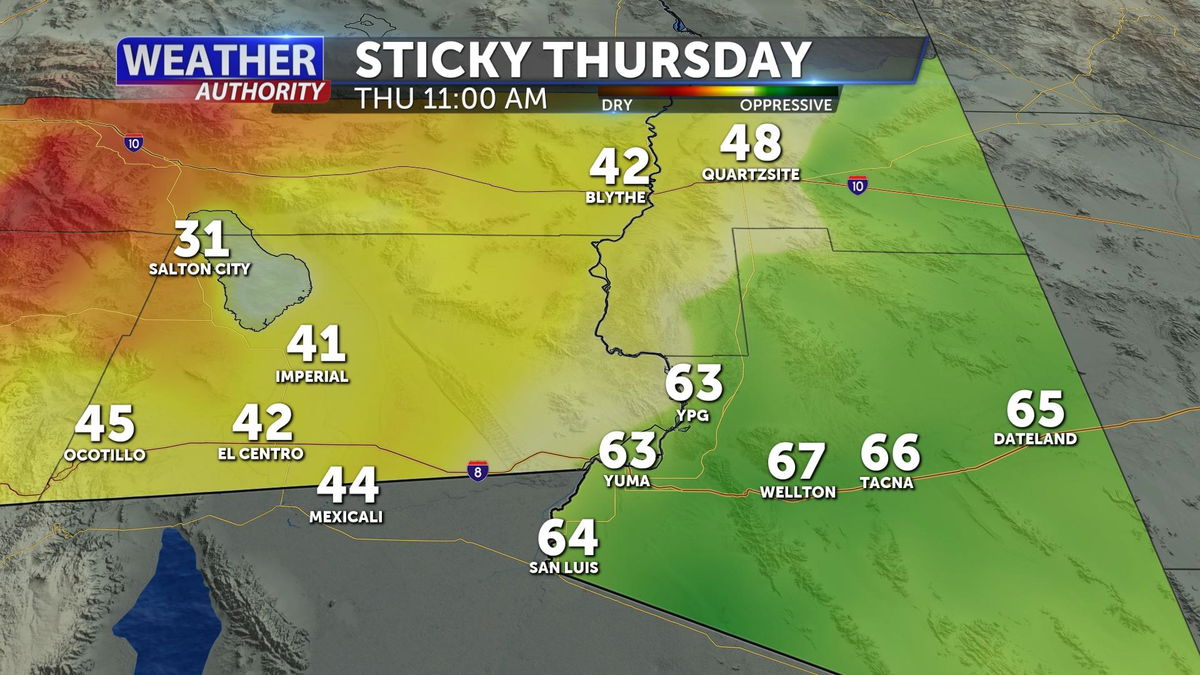 Warmer days will approach later this week with afternoon highs trending above normal.