Get ready the heat is on!
YUMA, Ariz. (KYMA, KECY-TV) - It's going to be a warmer day today as temperatures will be near the triple the digit mark. Make sure to drink plenty of water to stay hydrated and reduce your time in the sun.
We will feel light breezes throughout the day, but winds will stay nice and calm.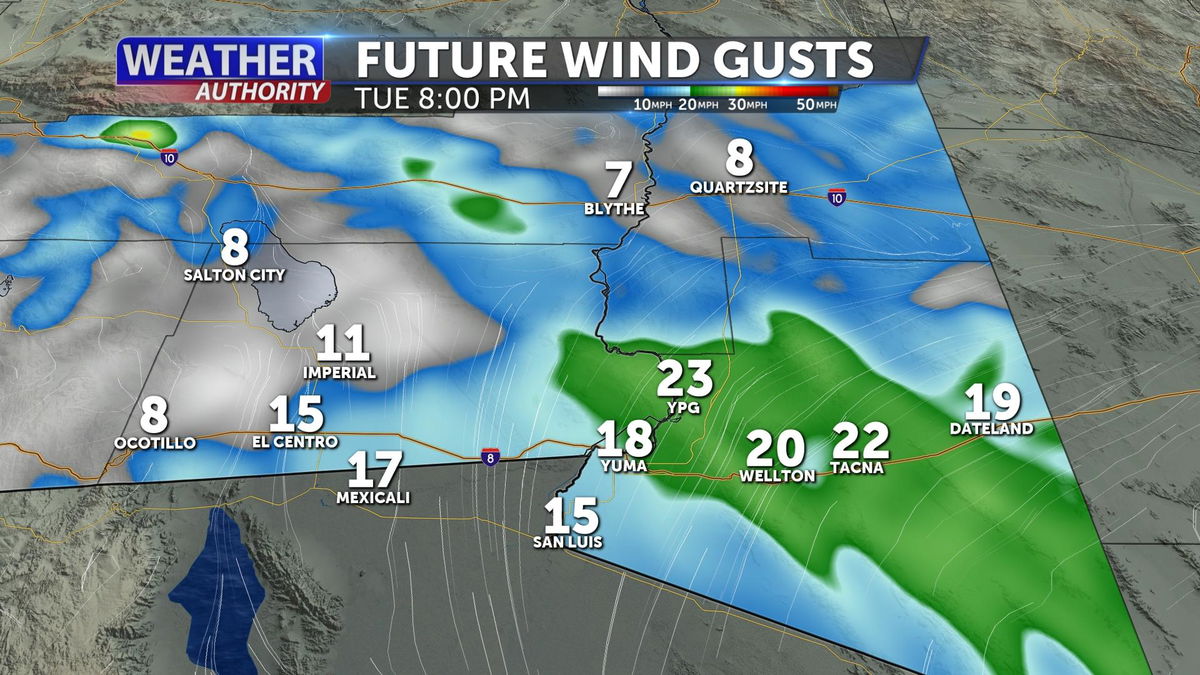 Temperatures continue to climb as we can expect triple-digits for the rest of the week. A slight cool down is expected next week.