Home Grown: The Harvest Dinner takes you back to Yuma's "roots"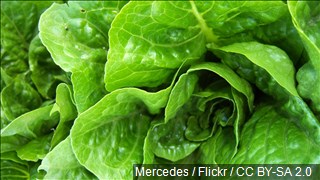 YUMA, Ariz. (KECY/KTMA) - It's the week of the Ag Summit and soon the fields of the Colorado River State Historic Park will be decorated with the roots of Yuma.
For this week's Home Grown, we will talk about the local produce featured and the event's history.
The Harvest Dinner, happening this Thursday night, is a special event, highlighting the hard work behind the ag industry in Yuma.
For 10 years now, the tradition has been a part of AG week.
"Our 10th year, three of us chefs from town Eddie Guzman from 'Takos and Beer,' myself from 'The Patio,' and Tammy from 'The Hilton,' we take a piece of the menu and help each other prepare the menu for almost 1400 people," said Chef Alex Trujillo, Patio Restaurant.
This year's theme is "Getting back to ag roots."
"The theme this year is 'Getting back to ag roots,' going back to the beginning. So this year, we will be using a lot of root vegetables, a lot of local vegetables that we are doing on the menu. From the buffet to the table centerpieces, the roots are going to be the theme of the year," said Trujillo.
"Going back to the root theme, the harvest committee went around and picked up, during the storm last October, a lot of trees got uprooted, so they went around and picked up all these dead trees and cut the root ball off. They have these huge root balls that are going to hang up in the tent for Thursday night as the decoration," he continued.
The chefs will be utilizing the fresh ingredients of Yuma to serve to Harvest dinner guests.
"It's always best to get it local, and just down the street, everything comes to us. So we are pretty lucky to be in Yuma, the winter vegetable capital of the world. So we get a lot of the product when we can in season," said Trujillo.
"My dishes are a chicken poblano, and I'm doing a vegetable medley. A lot of root vegetables are included in it. Also, we have fresh cut ribeye steaks, we have stuffed dates, we just have a variety of different dishes that we all work together to prepare," said Tammy Monjardin, executive Chef at Hilton Garden Inn, Pivot Point conference center.
The dinner will celebrate the dedication and hard work in the agriculture industry in Yuma.
"It's also a thank you to the ag industry, the Fresh Vegetable Association puts it on every year," he continued.
In addition to this, all proceeds of the dinner will be donated to benefit ag education efforts and scholarships.
The Yuma Fresh Vegetable Association thanks all of its sponsors involved and the growers to the volunteers for their dedication throughout the year.