Civilian captures scene as shots are fired inside Thailand mall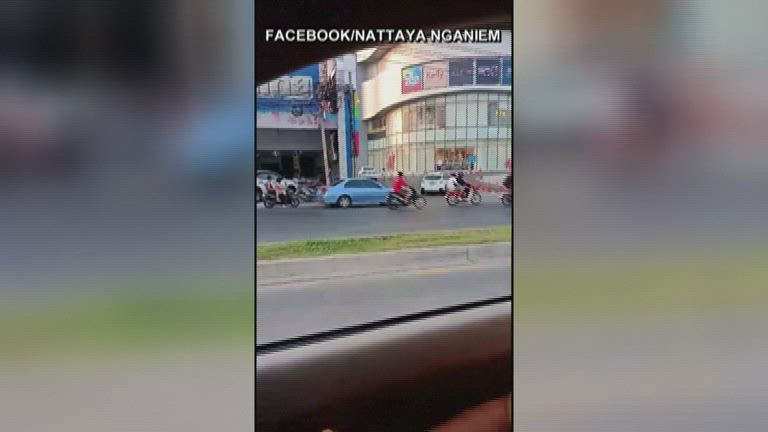 YUMA, Ariz. (KYMA, KECY) - 20 people are dead and 31 hurt in a mass shooting in Thailand mall Saturday.
At about 3:30 p.m. a Thai soldier opened fire during the mid-afternoon rush. Thai television has since aired security camera footage showing him enter with an assault rifle.
Video taken from civilians outside a mall shows people diving for cover as shots can be heard inside the mall.
Police said the suspect had posted on his Facebook page earlier in the day that "death is inevitable for everyone."
The suspect, Jakraphanth Thomma, a junior officer, killed his commanding officer before stealing weapons Saturday afternoon, reports the BBC.
He then continued his rampage, ending it at the mall where he continues to be holed up.