Return of tourists gives much-needed boost to Australian economy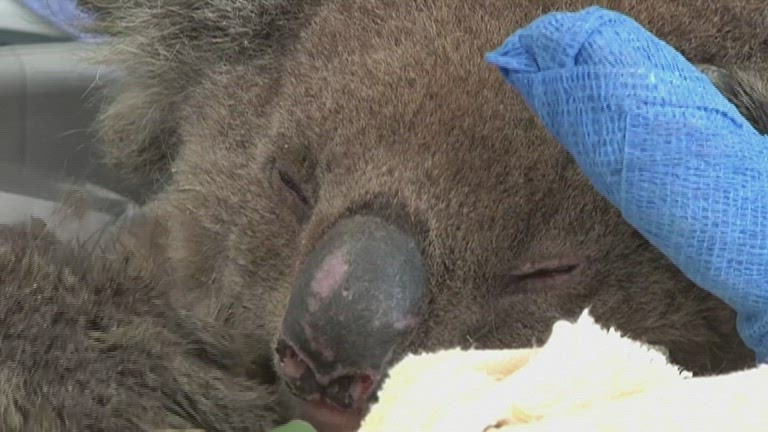 KANGAROO ISLAND, Australia (KYMA, KECY) - Nearly 30 people and millions of animals have been killed so far in Australia's blazing fires.
Still, it's looking like there may be hope ahead.
The first cruise ship returned to bushfire-ravaged Kangaroo Island in Australia Sunday, bringing much needed tourist revenue.
"We're the first ship that's come to here since the fires and we just wanted to come ashore to spend some money and to try and help the locals," says Karen Hall, cruise ship passenger.
Kangaroo island is known for its wildlife, but the recent bushfires have burnt over 500,000 acres, putting several species at risk.
Animal rescue teams continue to find severely burnt animals like koalas on the island.
Video shows as Royal Society for the Prevention of Cruelty to Animals (RSPCA) members treat Koala's wounds from the fires.
"We are getting roughly five to ten new animals a day, bring them into the wildlife center but their number does seem to be decreasing," says Justin Biddle, RSPCA Operations and handler.
Today, the Australian Government said it will devote 52 million dollars to the Tourism industry, a vital part of Australia's economy.