Local kids find their new favorite superstars at Arizona Western's winter basketball camp
Over 60 children learned valuable skills and lessons from Matador men's basketball team
YUMA, Ariz., (KYMA, KECY) - Every kid looks up to their favorite superhero or sports icon - and this week some of the players and coaches on the Arizona Western College men's basketball team may have made their way up to the top on some of those lists.
As they do every year, the AWC men's basketball team hosted their annual Chapman Automotive Winter Basketball Camp for kids in the community.
This time around the kids showed out, with over 60 hitting the floor for six hours of fun across Monday and Tuesday morning - while getting the ins-and-outs of the game with Matador hoops.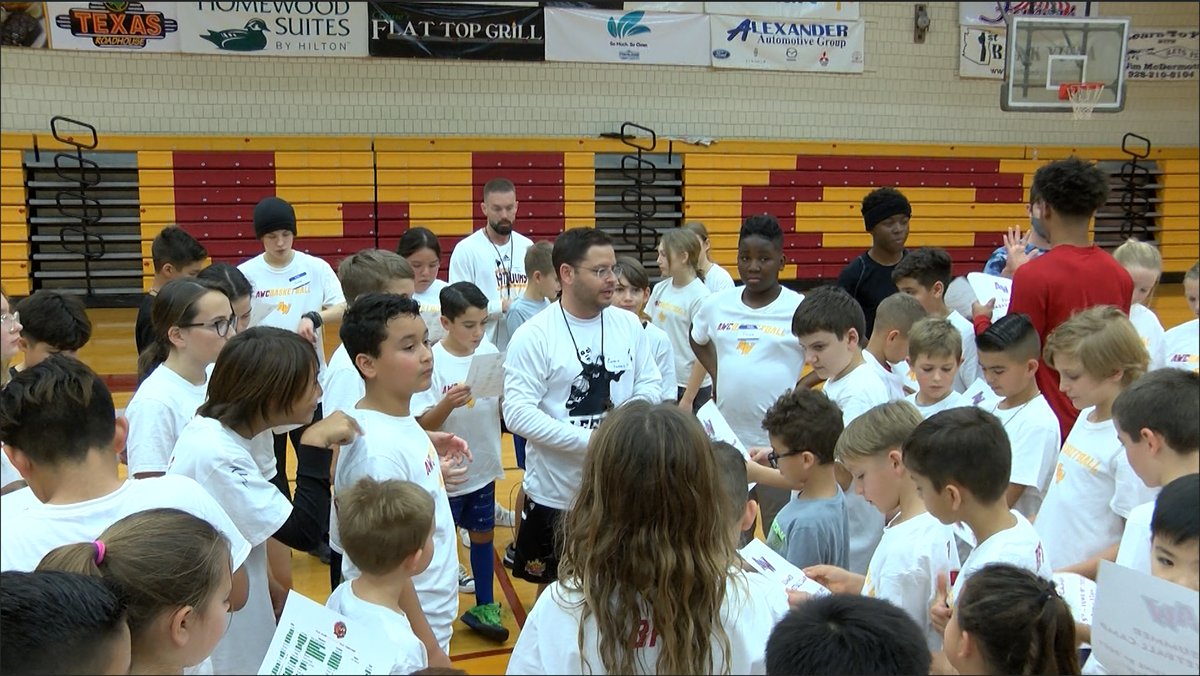 "The kids are super excited to be here. All they want is your attention, and they want to get better and they want to understand what's going on," said head coach Kyle Isaacs. "So it's really a fulfilling task that we get to have the basketball camp here."
While it may be fulfilling to the coaches and players, it's even more so for the kids who find their favorite new "hero" for a couple of days.
"It's an absolute win-win. The campers look at our guys like they're NBA players and at the same time, they make our guys feel like they're NBA players," said assistant coach Carter Roe. "So our guys love them, they love the kids."
Coach Isaacs also pointing to the interaction between the kids and the players with what the winter camp brings, making it so much more rewarding for everyone.
"The brightest spot is always at our winter camp because we always because we do have our student-athletes here. Getting to see them interact with Yuma County residents is great," said Isaacs. "They fall in love with the kids, while the kids fall in love with the student-athletes. The kids find their favorite guy and they gravitate to them."
The campers not only got to leave with some new older friends and some Arizona Western swagger t-shirts, but they also got a front row seat to some incredible action - including the dunk contest and three-point contest among the Matador players.
In the end, leaving with much more than just some added skill and knowledge of the game.
"The biggest thing we try to emphasize in anything they do, is hard work," added Isaacs. "Nothing is going to be free in life and we over-emphasize whether it be academics or basketball, that they really work hard and give everything they have with both feet in."
So as the camp wrapped up on Tuesday afternoon, autographs were signed and pictures were taken as everyone left the floor with smiles on their faces.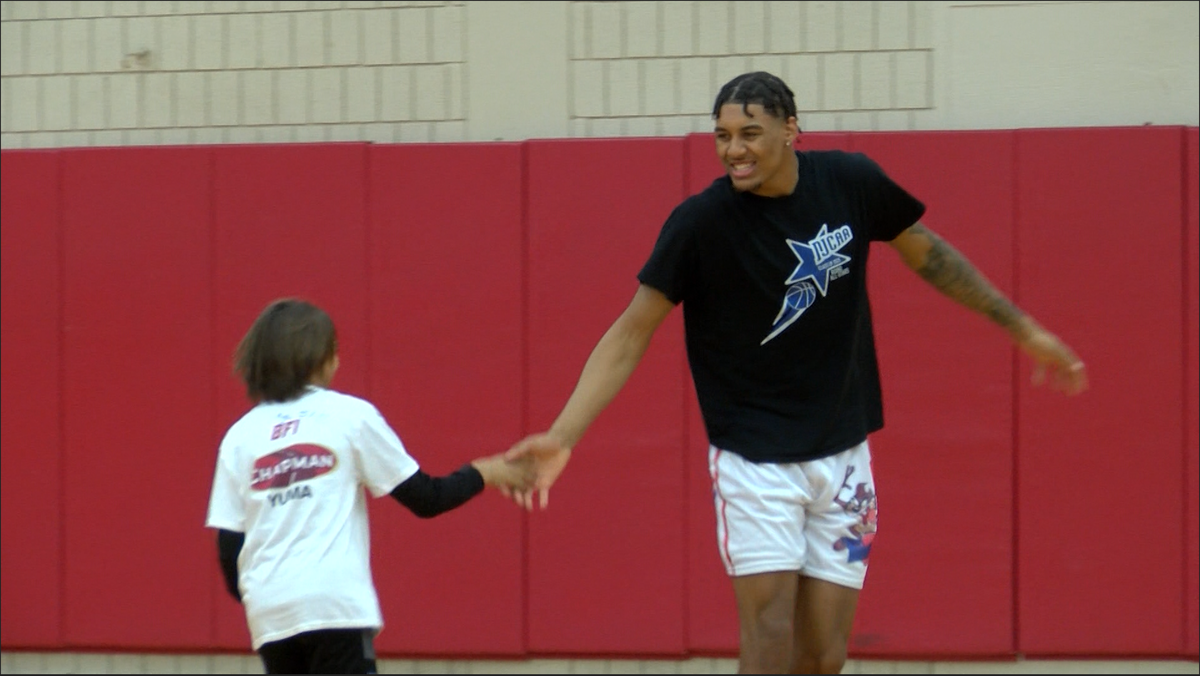 "It's a chance to give back," said Roe. "And being around young people is up-lifting. They're a lot of fun, they give you a ton of energy. For me, it brightens my day. It's awesome."
The Matadors (11-2) get back into ACCAC action on Wednesday after the winter break with a trip to Central Arizona (3-7).