NFL chooses to come back to Arizona for the Super Bowl thanks to stadium, city working well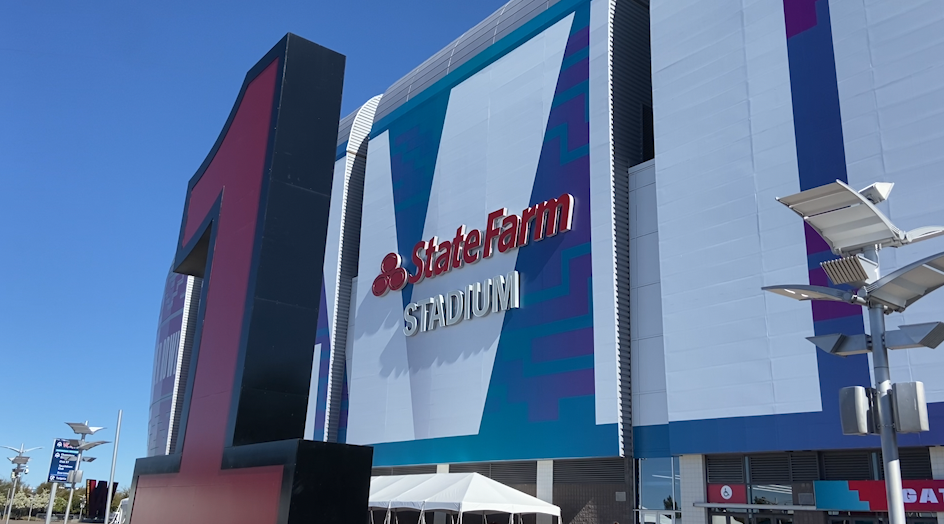 As the Grand Canyon state welcomes the NFL back for the fourth time for the big game, the league says they see a great fit in Arizona
GLENDALE, Ariz. (KYMA, KECY) - On Sunday thousands of fans will be walking down steps towards their seats at State Farm Stadium to watch the Kansas City Chiefs and the Philadelphia Eagles matchup.
But why did the NFL choose the grand canyon state once again for its biggest event of the year?
The answer to that question lies with NFL senior director of event operations Eric Finkelstien.
He says the people of the Phoenix area are part of what makes it a great fit.
"There's many reasons for it, I mean, we're in a community that gets it."
While prep for the game has been underway for just less a month, those involved with the big game have been planning for two years.
Finkelstein says local experience was a factor in bringing the super bowl back.
"All the local officials have put on major events, we've been a part of three of them in the past, and it just all comes together right," Finkelstien said.
Super Bowl LVII will be Arizona's fourth time hosting.
It's also the third inside State Farm Stadium, formerly known as University of Phoenix Stadium.
It's a place the league says is ideal for the big game.
"It gives you so much more opportunity, to do it in the way that you want, because, it's open space, and you make it work wherever you are, but coming here is ideal," Finkelstein said.
With just a few days left, Finkelstein thinks fans will be happy with the setup.
"We feel confident of where we are and that we're gonna get everything set and ready on Sunday," Finkelstein said.