Southwest athletic director hopeful for soon return of local prep sports.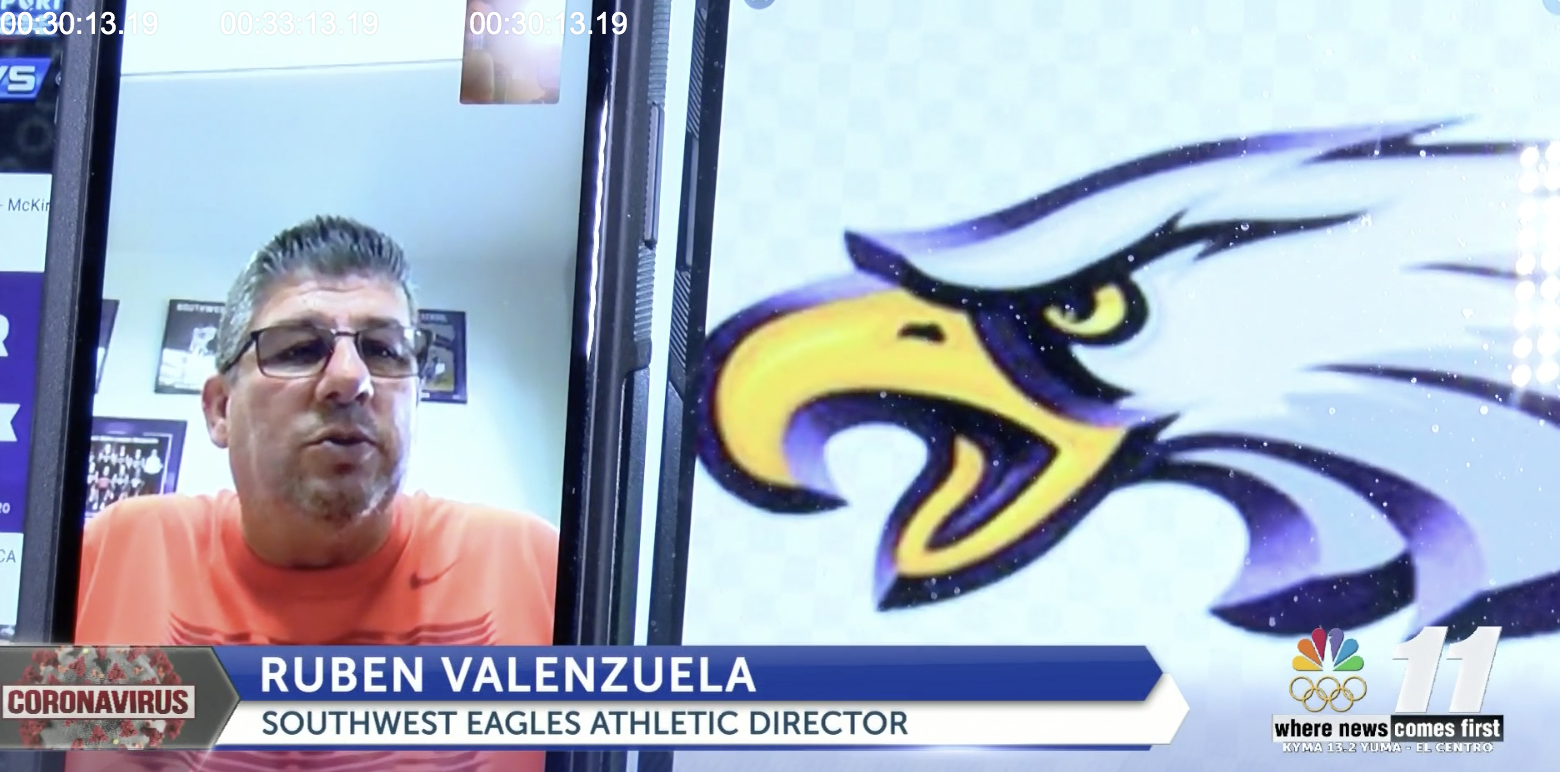 Southwest Eagles athletics is looking forward to the end of the Coronavirus Pandemic and it's own program to get back into action.
 2 months have gone by since the complete cancellation of the prep sports Spring season and the Southwest program is waiting in anticipation for any news from either the state of California or the CIF for any kind of timetable of when the current social distancing mandates might potentially be lifted.  
 News 11 Sports caught up with Southwest Athletic Director Ruben Valenzuela, who is hopeful that the Fall sports season will start on time this coming August.
But, it could also be delayed, pending on a decision by the CIF.  
  Through this current season of waiting, one big lesson being learned by Valenzuela is patience in preparation. 
"Waiting to find out what the future holds for our athletes, our school, the entire Imperial Valley, the entire section of CIF that we are a part of in San Diego and everybody else. And Yuma as well."
"I want to see our kids back out on the field, on the court, in the pool, on the track, whatever that happens to be. And this has taught me patience in that we need to wait and see what the future holds for us."
Whenever the pandemic ends, Valenzuela plans of having the school's athletics gear and sports facilities disinfected more often to help ensure a safer environment for both student athletes and fans.