Kofa boys soccer continues to dominate Yuma.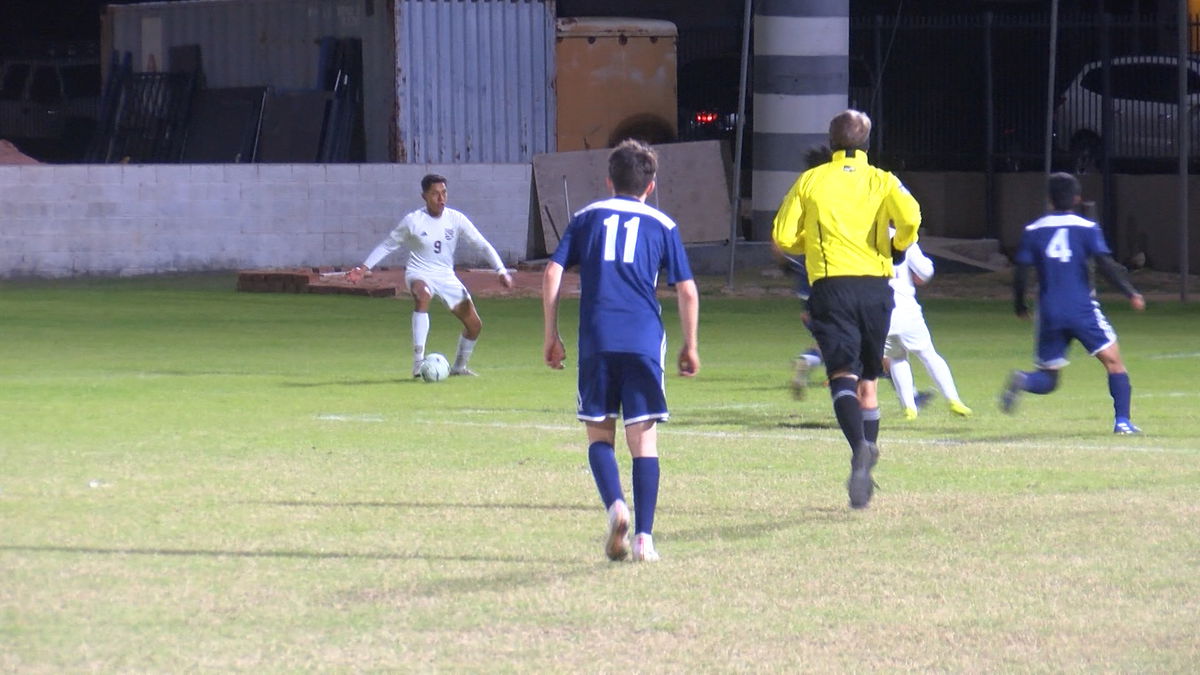 Area prep boys soccer power Kofa needed a "bounce back" match, after suffering it's 1st season loss to state power Corona del Sol in overtime this past weekend.
They would get it, in their Tuesday night match against crosstown rival Yuma.
The Criminals would go into this match-up still looking for their 1st season win, as they've dropped their 1st 3 matches of the Winter campaign.
It wouldn't be the case on this night, as the Kings controlled the possession and the pace of the match from the start.
Kofa's Hector Quiroz scored his 1st of 2 goals on the night in the 1st half, as the Kings went into halftime with a 1-nil lead.
But, the dam would only break from there; as the Kings put on a soccer clinic through the rest of the match.
The Crimson and White would punch in 6 more goals to come away with the 7-nil win.
The King's Leo Ramirez led all scorers with a hat trick (3 goals) on the night.
Kofa will wrap up it's December schedule with a match at Brophy College Prep this Friday, before resuming season play in January.
Yuma will be off for the rest of the holiday season before opening the New Year at home against Lake Havasu on January 10th.