Elected leaders express concerns and outrage over spike in illegal border crossings in Yuma County
Governor and U.S. Senator speak out against steady rise in undocumented immigrants
YUMA, Ariz. (KYMA, KECY) - Arizona's elected leaders are calling on the federal government to do something about the steady rise in illegal border crossings in Yuma County.
Gov. Doug Ducey, (R-Ariz.), took to Twitter Monday afternoon to criticize the Biden Administration's border policies. Ducey blamed President Joe Biden and Vice President Kamala Harris directly for the spike in crossings.
In a thread Ducey wrote:
"Yuma is facing an escalating humanitarian and border crisis — and it's a direct result of the Biden administration's poor communication, lack of organization and complete disregard for border protection.

These individuals and families are crossing the border in droves because the Biden administration is not taking an real action. They announce ending the 'Remain in Mexico' policy without actually ending it, creating incentives for people to migrate before it takes effect.

It's the latest in a long line of incompetence, from the same administration that botched Afghanistan. Their inaction is overwhelming the talented law enforcement professionals who have worked under previous administrations to keep Arizona and our country safe.

Arizona is doing everything in our power at the state level to support law enforcement and protect our border communities, but the federal government is ignoring the issue. They aren't sending enough resources, and President Biden and V.P. Harris are totally absent."

- Gov. Doug Ducey, (R-Ariz.)
Sen. Mark Kelly, (D-Ariz.) has also expressed concerns. Kelly also said he's taking action to do something about the problem.
On Monday evening, he released this statement regarding the situation: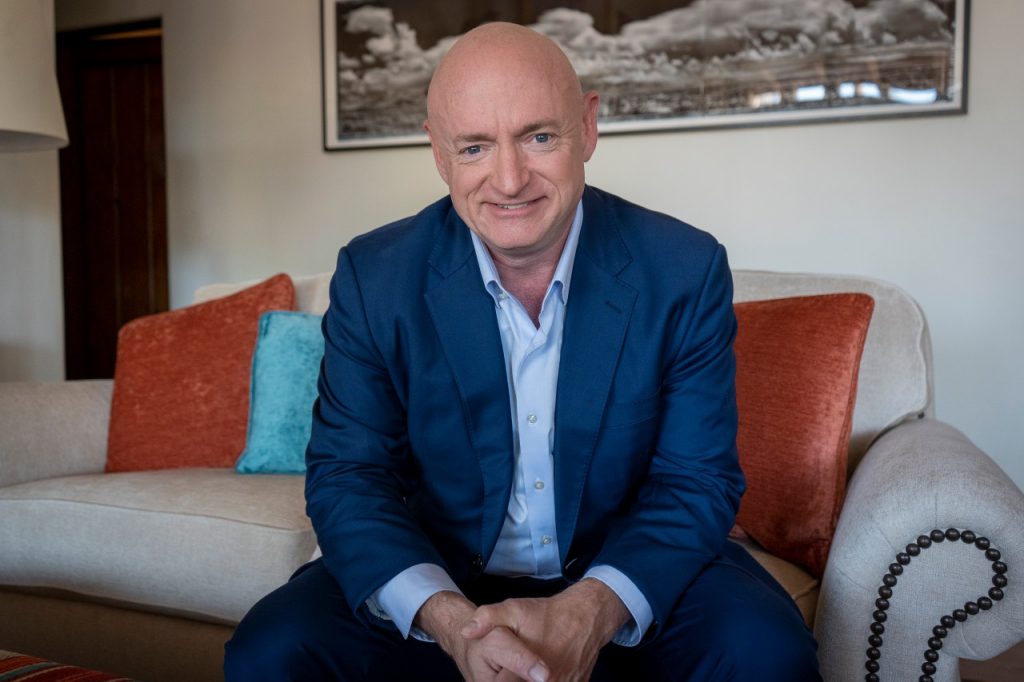 "I am deeply concerned about the sudden increase in migrants in the Yuma area over the last 24 hours. My office has been in touch with Customs and Border Patrol and U.S. Immigration and Customs Enforcement to identify any immediate support for Yuma to ensure the safety of CBP personnel, the community, and migrants.

Arizonans deserve a coordinated federal response to this border crisis that does not burden our border communities, which is why I introduced a bipartisan bill to help fix this problem. I remain committed to holding the Biden administration accountable for delivering the resources and support needed to ensure a secure border and a humane and orderly response in Yuma."

- Sen. Mark Kelly, (D-Ariz.)
The Biden administration initially rolled back the Trump-era "Remain in Mexico" policy, which requires asylum seekers to wait for their immigration hearings in the country from which they crossed the border. Critics say the ending of that policy encouraged more migrants to travel to the U.S.
A lawsuit filed by Texas and Missouri forced the President to reinstate the policy. During this iteration, it extends to would-be immigrants from western nations in addition to those from southern Spanish-speaking countries.
Right now returns are only being conducted through El Paso, but in the weeks to come they will expand to Nogales, here in Arizona, and to Calexico and San Diego in California. Brownsville, Eagles Pass, and Laredo will also become return points in Texas.