VIDEO: Woman rescued after car plunges into canal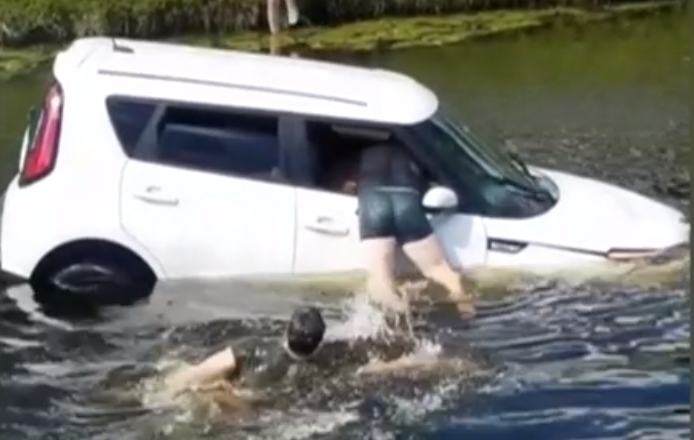 (KYMA, KECY)- A group of good samaritans save a woman who had driven into a canal in Boca Raton, Florida.
WPTV News reports the driver of the white SUV, suffered a seizure on her way home from work and plunged into the water.
Shawn Turner and his son witnessed the crash. Turner says he drove over a curb, hopped out of his car, and dove into the water without thinking twice.
"I didn't have time to hesitate," Turner says. "I had time to take off my pants and go in."
Reports say the driver of the SUV, Molly Pedrone, suffered from epileptic seizures for 13 years, but this one came on without a warning.
Pedrone has two black eyes from hitting her head on the steering wheel and is recovering in the hospital.