New Details: One person killed in early morning crash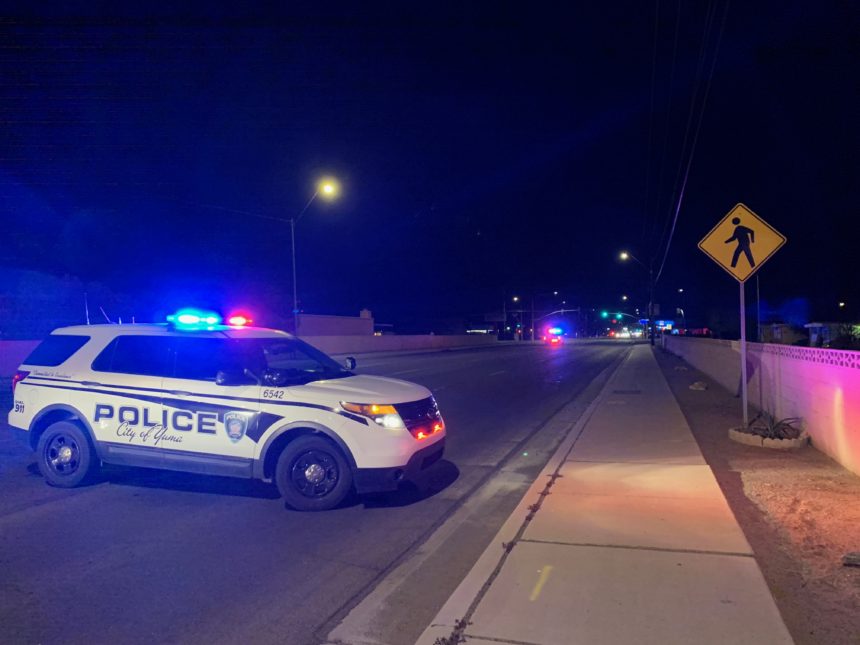 Four passengers injured in rollover accident
UPDATE 4:58 P.M.
YUMA, Ariz. (KYMA, KECY) - We have new details on an early morning traffic accident in Yuma that left one woman dead.
The crash happened around 1:30 Tuesday morning on Avenue B and 20th street.
Yuma Police say a Nissan Xterra tried to make a left turn on 20th street and smashed into a Chevrolet Sonic. The smaller car flipped on impact. Three passengers were thrown out of the car.
Paramedics took the Sonic driver, a 26-year-old woman, and her four passengers to Yuma Regional Medical Center. An 18-year-old woman died from her injuries on the way to the hospital.
Police are still investigating this accident. They urge any with information to call Officer J. Welch at (928)373-4752, or the Yuma Police Department at (928)373-4700. You can provide an anonymous tip by calling 78-CRIME.