The Latest: Ship with 12 quarantined passengers arrives in New Jersey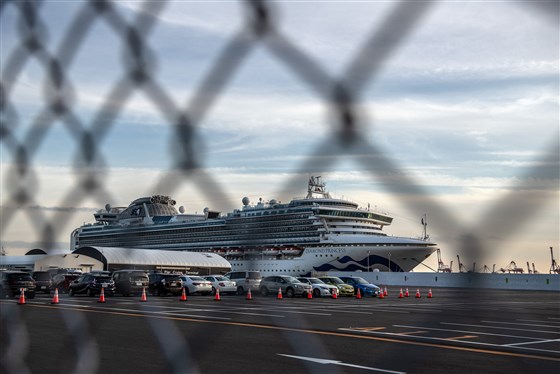 BAYONNE, New Jersey (KYMA, KECY)-A Royal Caribbean cruise ship with 12 passengers are quarantined early Friday morning over possible coronavirus infection.
ABC 6 News reports the quarantined passengers will be tested by officials from the Centers for Disease Control (CDC), who were on hand to greet the arriving ship.
Since the outbreak began in Wuhan, China, the deadly respiratory virus has spread across Asia, Europe, and North America.
According to the CDC, 11 people are confirmed to have the virus in the United States with dozens being monitored.