Party foul, deputies confiscate gallons of homemade alcohol from inmates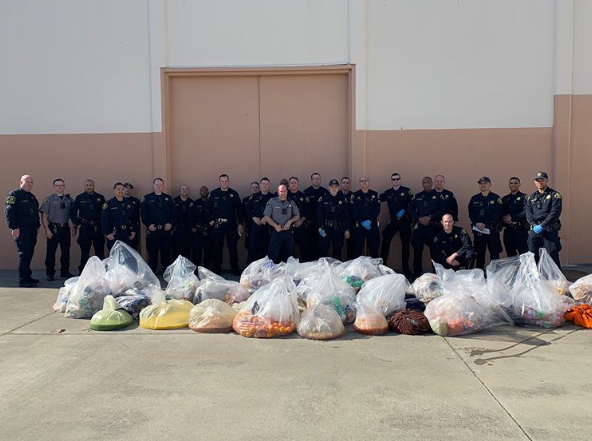 SAN FRANCISCO, Calif. (KYMA, KECY)-Deputies at a San Francisco Bay Area jail confiscated homemade alcohol from inmates Saturday.
KTLA reports deputies found the liquor at the Santa Rita jail in Dublin before the Super Bowl.
The illicit alcohol beverage, known as "pruno" is fermented from leftover fruit, sugar, and juice with a little bread to provide the yeast and made in sealed plastic bags, according to KTLA.
Sgt. Ray Kelly, a spokesman for the Alameda County Sheriff's Office said, " It smells horrible and can be toxic and pose serious health risks."
As a result, the inmates were left without a Super Bowl party.