What to look out for as virus spreads to Arizona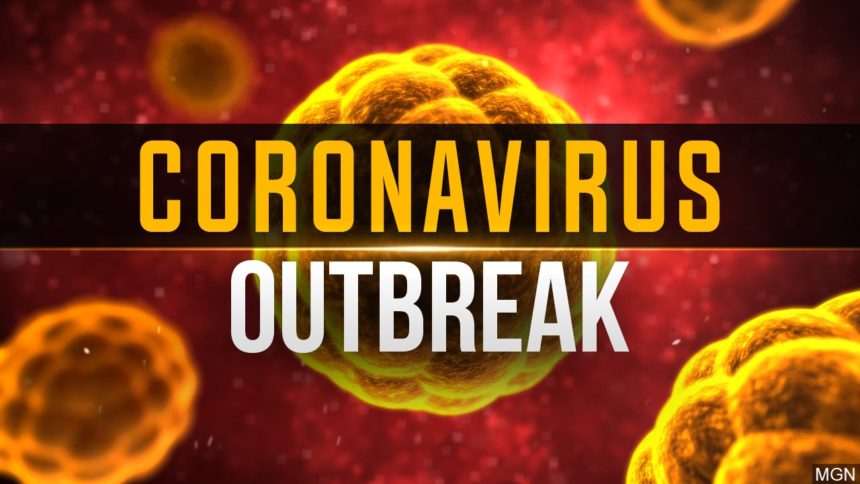 Precautions and best practices
YUMA, Ariz. (KYMA, KECY) - The first coronavirus case in Arizona was announced Sunday, leaving locals worried about the fast-spreading illness.
The Yuma County Public Health Services District (YCPHSD) announced today there are no cases either suspected or confirmed in Yuma County.
Too keep it that way, these are protocols everyone should practice regularly:
Wash your hands often with soap and water for at least 20 seconds. If soap and water are not available, use an alcohol-based hand sanitizer.
Avoid touching your eyes, nose, and mouth with unwashed hands.
Avoid close contact with people who are sick.
Stay home when you are sick.
Cover your cough or sneeze with a tissue, then immediately throw the tissue in the trash.
Clean and disinfect frequently touched objects and surfaces.
"The Yuma County Public Health District will continue working closely with our partners to monitor, respond and inform the public of any potential threat" said Diana Gomez, Director of YCPHSD.
What we know about the virus
The Arizona Department of Health Services (ADHS) has said the 2019 Novel Coronavirus spreads through the air when an infected person coughs or sneezes.
Symptoms appear within two to 14 days after exposure, consisting of fever, cough, runny nose, and difficulty breathing.
At-risk individuals are people who have recently traveled to Wuhan, China or have been in contact with an infected person.
"While the immediate risk of the 2019 Novel Coronavirus to the general public is believed to be low at this time, ADHS and our county public health partners will continue to actively monitor for the disease," said Dr. Cara Christ, ADHS director. 
For the latest on the 2019 Novel Coronavirus, visit  azhealth.gov/coronavirus.