Trailer fire burning in Yuma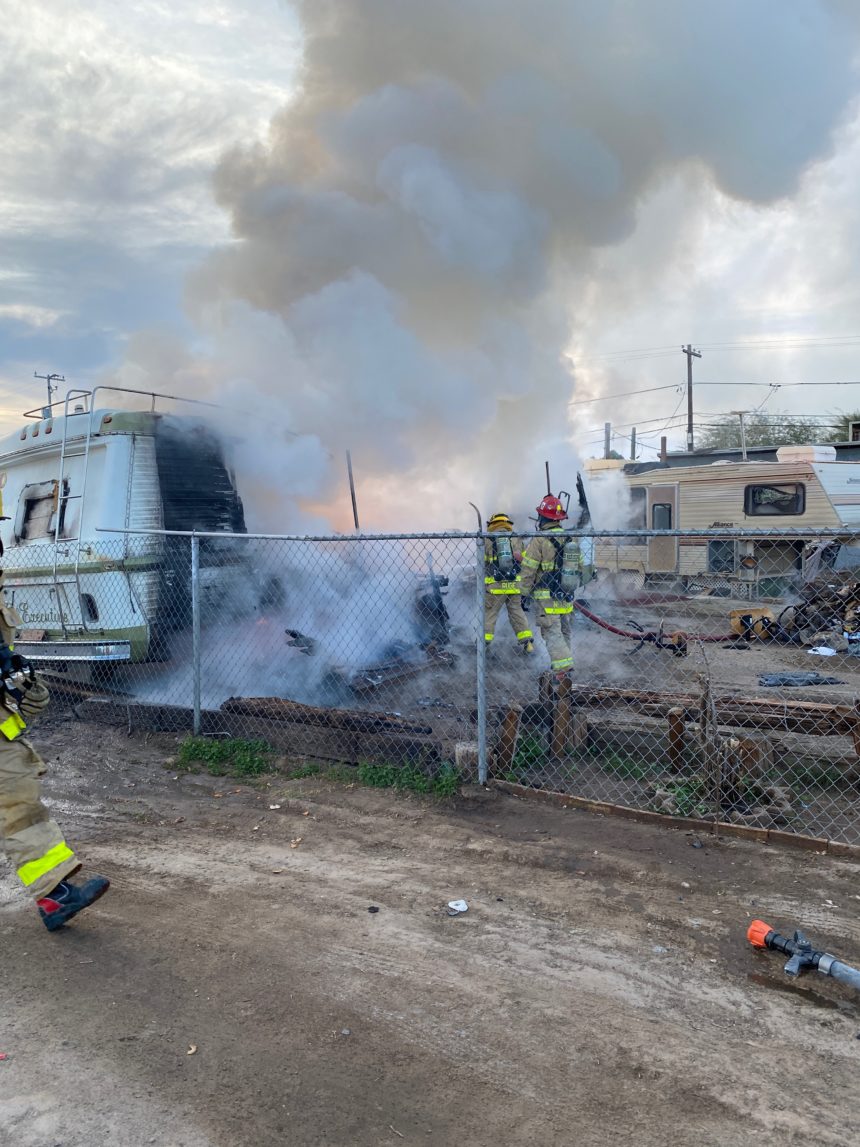 YUMA, Ariz. (KYMA, KECY)- A travel trailer is reported burning between Engler Avenue and 14th Street Thursday.
Rural Metro confirmed the fire, use caution and avoid the area.
News 11 reporter Crystal Jimenez is at the scene and stated firefighters are still pouring water on the trailer.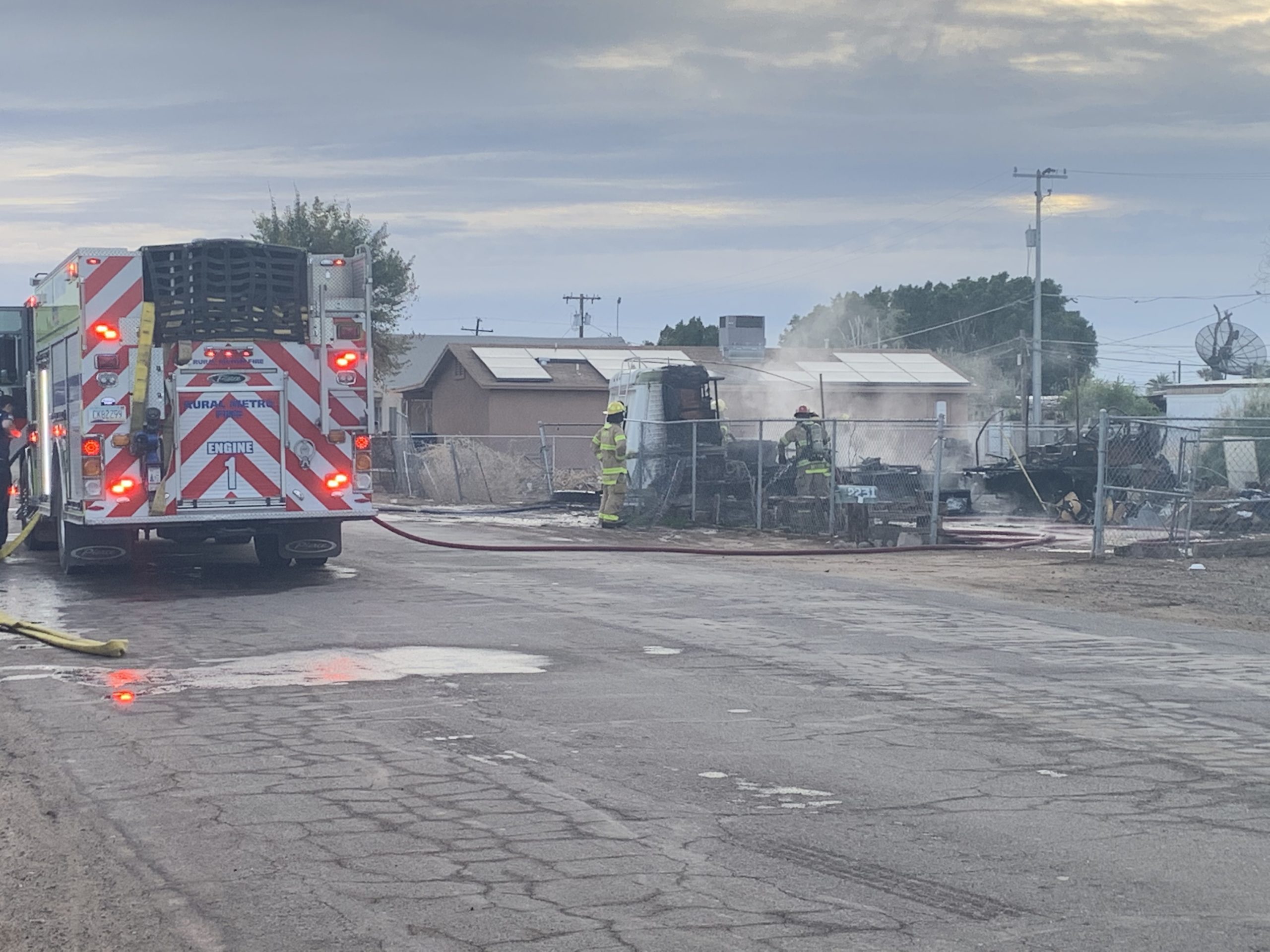 The Yuma County Sheriff's Office said the trailer is unoccupied, no injuries are reported.
YCSO is investigating the fire.
Stay with KYMA, 13 On Your Side, for the latest details.