Sexy mistake brings bomb squad to German forest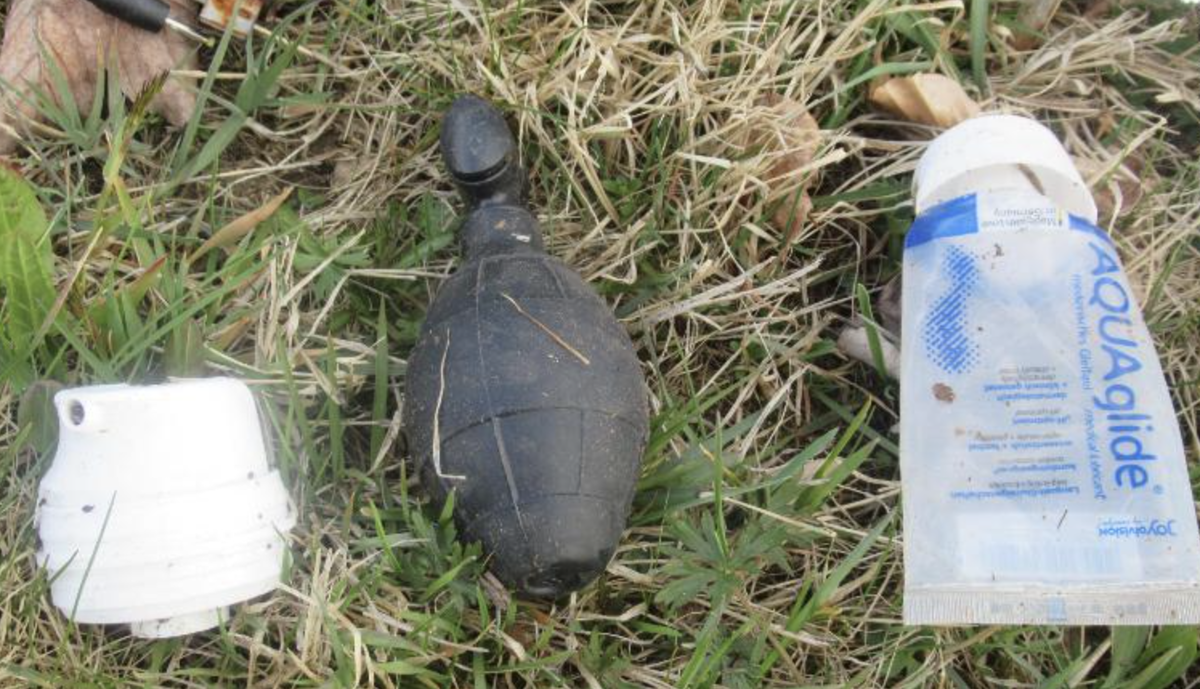 Jogger's potentially explosive discovery is case of mistaken identity
(KYMA, KECY) - Police in Germany responded to a bomb alert but found it to be a sex toy.
CNN reported a woman jogging out in the forest last Monday called police after seeing a grenade-shaped object in a transparent plastic bag. Officers with the Bavarian bomb unit were called to check the situation, but it was thankfully a false alarm.
Officers say after inspecting the plastic bag, it became evident it was plastic, adding they found two unused condoms, an empty bottle of lubricant, and a USB cable inside the bag.
But after many suspicions, officers found there are hand grenade sex toys. They believe the bag had decomposed and was there for quite some time.
This is not the first time police have found disposed of items. CNN says old bombs are not uncommon to find in Germany. In June 2019, residents in southern Germany woke up one morning to a sudden blast that left a hole 33 feet wide and 13 feet deep in a cornfield.
Police are certain it was caused by a WWII bomb.