75th anniversary of Iwo Jima
WASHINGTON D.C. (KYMA, KECY) - Today marks the 75th anniversary of US forces raising the nation's flag on Iwo Jima.
The iconic photo captures the moment off the coast of Japan during World War II, and later won a Pulitzer Prize.
The scene also became a statue memorial in Arlington, Virinia.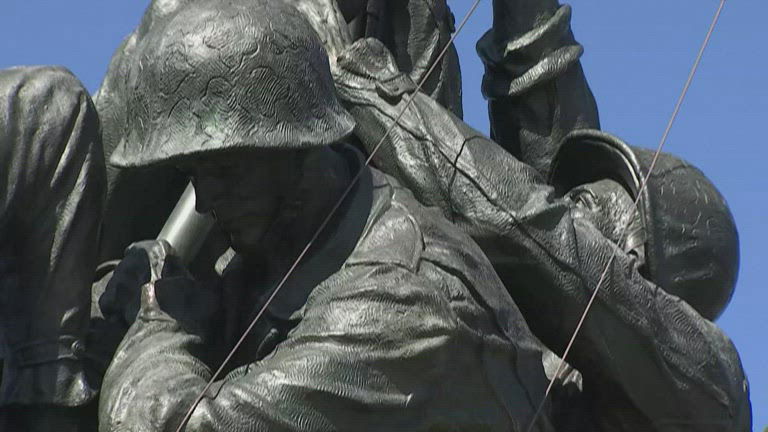 The photo was taken on February 23, 1945, when six Marines raised the flag on top of Mount Suribachi. Fighting between US and Japanese forces had been raging for five days.
6,500 Americans and 21,000 Japanese troops died during the battle which lasted over a month.