Gusty and dusty conditions rejoin Thursday
YUMA, Ariz. (KYMA, KECY-TV) - Below-normal temperatures will prevail for at least the next 7 days with colder than normal mornings until the end of the week.
A dry weather disturbance arrives late tonight through Thursday, with the main impacted being breezy to windy conditions.
A Wind Advisory is now in effect until 4 p.m. (PST) Thursday for Chuckwalla Mountains, Southeastern Imperial County, and Chiriaco Summit.
This is for North winds 20 to 30 MPH with gusts up to 40 to 50 MPH expected.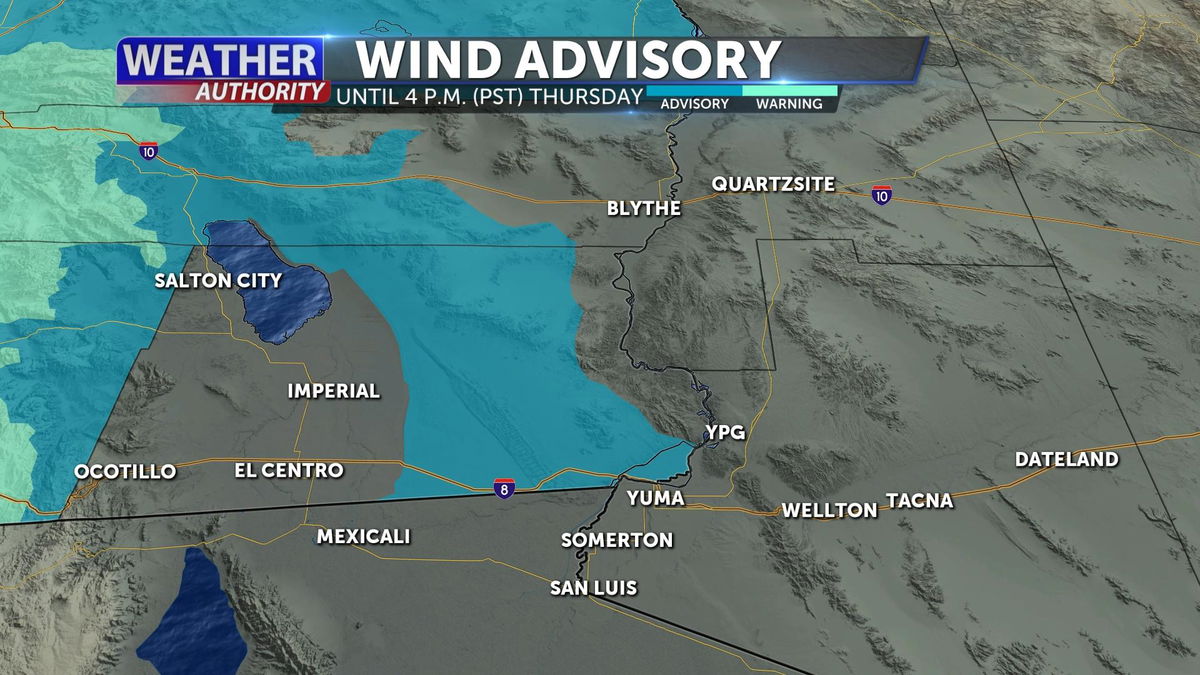 Stronger winds will start to arrive as early as tonight and will carry through Thursday afternoon.
Wind direction will favor the north and northeast across the Desert Southwest with expected wind speeds of 15-25 MPH and gusts as high as 40 MPH by Thursday morning.
Periods of strong and gusty winds may lead to the development of blowing dust, which could cause some visibility reductions
Patchy Dust is likely tomorrow between 8 a.m. until 1 p.m. (MST) for Yuma and 11 a.m. until noon (PST) for Imperial.