Wreaths Across America reaches 2022 goal with local donation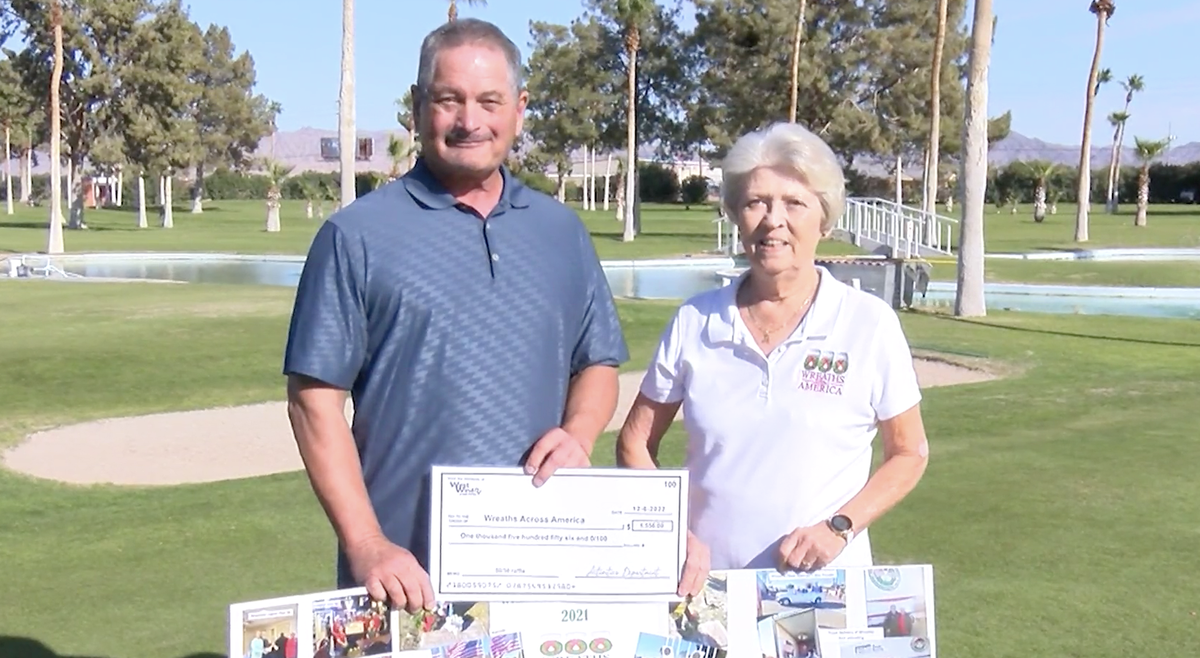 Residents at Westwind RV and Golf Resort put the Yuma WAA chapter over the top with a $1,500 donation
YUMA, Ariz. (KECY, KYMA) - A local business makes a donation of more than $1,500 for veterans who are no longer with us just in time for the holidays.
Westwind RV park in the Yuma Foothills got together to donate to Wreaths Across America.
"Every month we select an organization to donate our proceeds from our 50/50 drawing at our Friday night dances. This month, Wreaths Across America has been presented with a $1,556 check," Rusty Knapp said.
The Yuma chapter honors fallen veterans by ensuring each gravesite has a wreath for the holidays.
There are just over 4,000 veteran graves across Yuma County.
Wreaths Across America says this donation has allowed them to reach their goal for the year.
"Yuma is an extremely generous city. It means a lot to the veterans' families that an organization like this cares," Marge Robison said.
Wreaths Across America will lay the first wreaths in Yuma on December 17th at Desert Lawn Memorial Park and Sunset Vista.