Community clean-up this morning at now vacant Sears
The Yuma community gathered Friday morning to address the growing pile of trash outside the vacant Sears - FOX 9's Adam Klepp reports
YUMA (KECY-TV, KYMA-TV) - The pile of trash outside the vacant Sears in Yuma is now gone after locals got together this morning to step up to pick up.
Randall Christ with the Yuma City Building Safety Department says the property is owned by Seritage SRC Finance LLC. Christ says it's responsible for the trash. He says his department issued a non-compliance notice to Seritage back on September 20th. The company finally responded more than 3 weeks later, on October 12th.
Instead of waiting for someone else to do the work, locals stepped up to do it themselves.
"The more hands you got the lighter the work becomes," organizer Paul Zimmerman said. "We've been out here a couple hours, you can already tell what a difference it has been, getting debris up, just as happy as I could be. Very proud."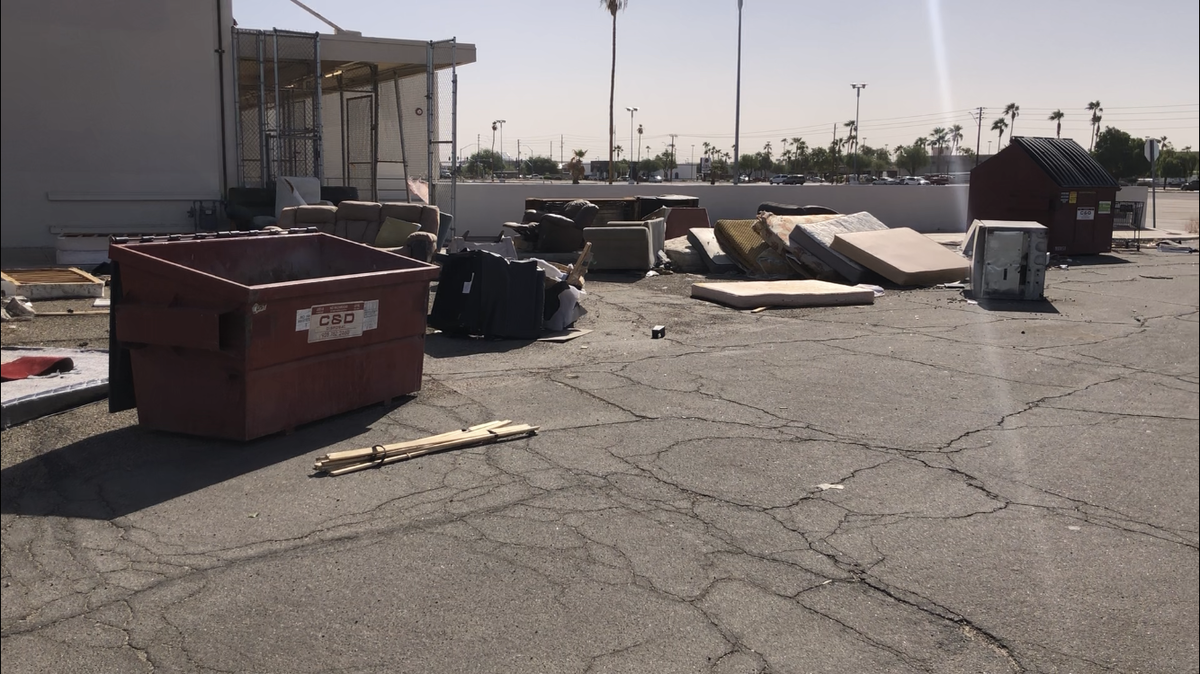 Even Councilman Michael Shelton joined in on the effort, saying this is what makes the Yuma community special. Shelton even mentioned that the pile of trash had become more than an eyesore, but a health and fire hazard.
"It really is a tribute to the community, they took action into their own hands, they kept a small problem from becoming a big problem, it's really good and I wanted to be part of it." Shelton said.
The clean-up received help from businesses as well, with Republic Services and Home Depot pitching in.
Ultimately for Zimmerman, today was about coming together to do something good.
"It's about good community stewardship, it's not a commentary on how fast the city is or whatever it is," Zimmerman said. "There's a need, we have a civic responsibility to step in, because we are the city right?"