U of A Yuma Alumni announce 2020-2021 scholarship recipients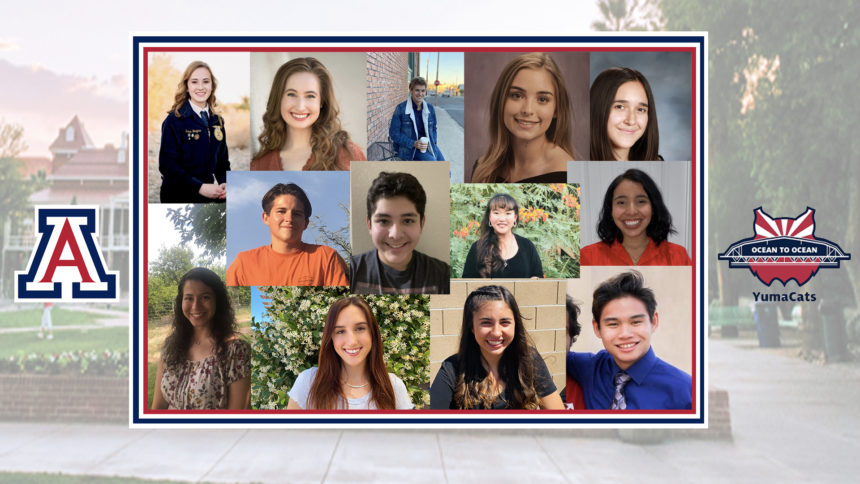 YUMA, Ariz. (KYMA, KECY) - The University of Arizona YumaCats Alumni Chapter announced 35 scholarship recipients for the 2020-2021 school year, awarding $60,000 to local students pursuing their secondary education at the university.
The chapter announced the recipients Friday. There were more than 40 qualified candidates, all vying for a chance to receive one of the esteemed scholarships.
A full list of recipients and biographies can be found by clicking here.
YumaCats Scholarship Committee Chair Gay Thrower said that even though not being able to interview the candidates face to face came with its challenges, she appreciates how flexible all the recipients were with adapting to new changes during this year's interview process. Thrower said she wishes the students, "Opportunity to experience the total UA experience including all the events that still put smiles on all our faces [alumni]."
The scholarship committee has been awarding scholarships to local high school and transfer students for 29 years.
Thanks to local sponsors a total of $1,244,200 have been awarded to 755 of the brightest Yuma-area students.
Each member of the committee spent more than 50 hours interviewing all candidates via web. The scholarship committee is comprised of Vicki Bardo, Kirk Dunn, Cori Rico, Ernesto Romero, Chase Thompson, Gay Thrower and Lucy Valencia.