Yuma Live Steamers give riders a taste of the Old West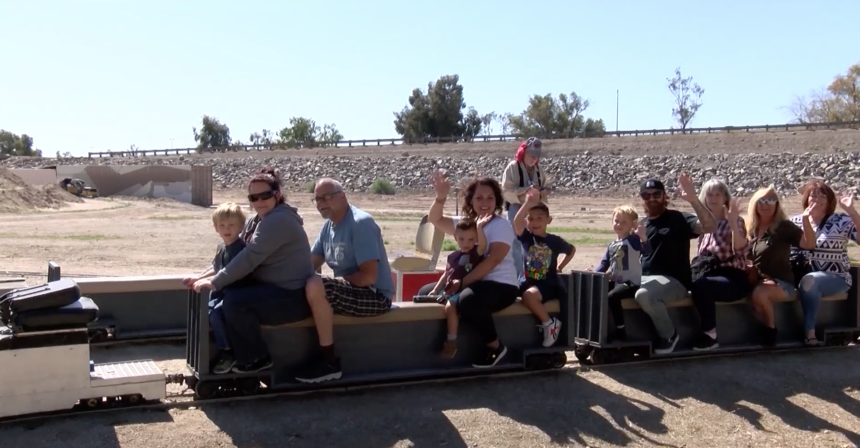 YUMA, Ariz. (KYMA, KECY) - Every second and fourth weekend of the month through May, the Yuma Territory Live Steamers put together public train rides on their miniature trains.
The mini- trains travel through a scaled-down version of the Desert Southwest, complete with canyons, bridges, tunnels, wild west scenery, and trademark spots surrounding Yuma.
Families bring their kids to enjoy the over ten minute train ride, and to enjoy the views of the track at Riverside Park.
"People so enjoy the train rides. We as club members really have fun building the track and the equipment, installing it here at Riverside park," said Chuck Finnilia, the Yuma Territory Live Steamers Vice President.
"And of course we really really really have fun when the people come for train rides like today. This railroad truly represents the heart of Yuma."
It truly is a hidden gem within Yuma, and members say they plan for the track to keep growing.