Court documents reveal what happened before-and-after murder of local taxi cab driver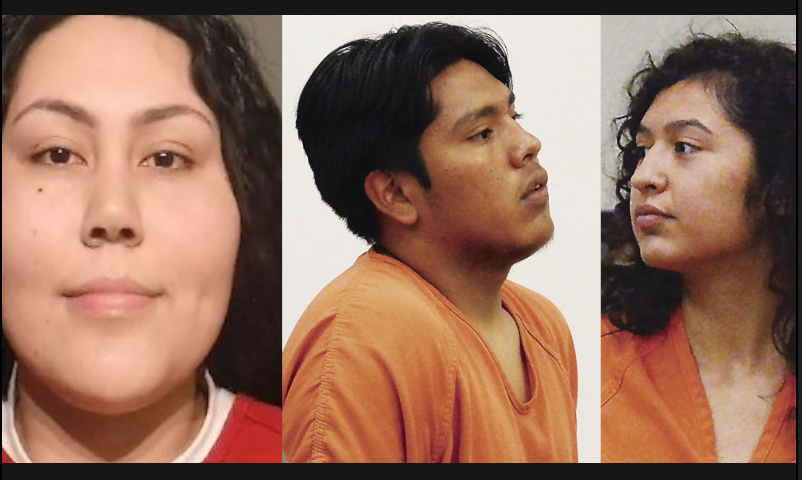 Three teenagers tied to shooting learn what lies ahead in court
YUMA, Ariz. (KYMA, KECY, KSWT)- Three local teenagers tied to the robbing and killing of a San Luis taxi driver learned how many years they face in prison.
According to the court records, an investigation by the San Luis Police Department reveals that on July 31, 2018 the body of Guillermo Silva Sotelo was found dead on the side of the road off Highway 95 with a gunshot wound to his head.
Sotelo had been reported missing to the Yuma Police Department the day prior after he was not able to be located by his employer.
At the center of the investigation, Yuma police identified teenagers Tyrus Twist, Jada Herrera, and Hailey Hoover as suspects in Sotel's murder.
Court records state Jada Herrera who was 17 years old at the time, requested a taxi to pick up Twist and Hoover at the Napa Auto Parts store in Somerton.
In an interview with police, Twist admitted to shooting Sotelo and dumping him on the side of the road.
Hoover said they robbed Sotelo after opening the driver's side door.
She also admitted to helping Twist clean the taxi to get rid of any fingerprints.
According to San Luis police, Twist admitted to stealing $30 from the victim which they reportedly used to pay for a hotel room.
The third suspect, Jada Herrera admitted to San Luis police that she had been staying at that hotel room on the night of the murder.
Twist entered a plea agreement in court Monday where he agreed to plead guilty to second degree murder, facing a maximum sentence of 25 years and an armed robbery charge where he faces a maximum sentence of 21 years.
Hoover is awaiting a change of plea as well, they are both expected back in court next week.