CHP investigating fatal crash in Holtville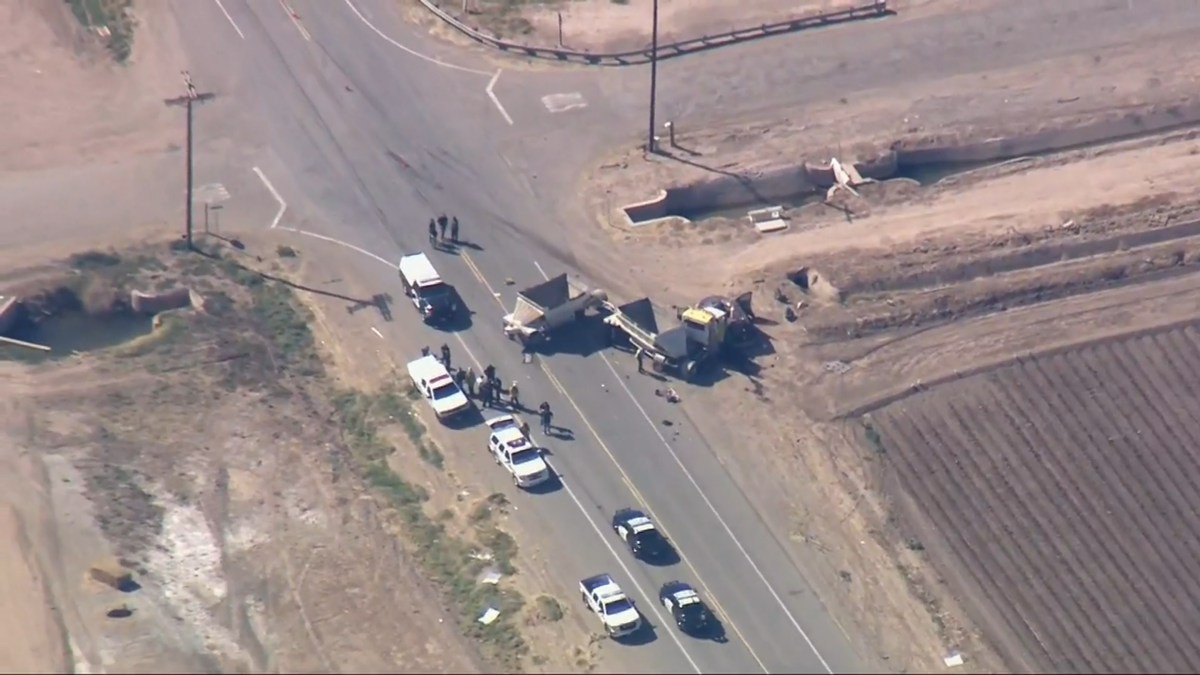 13 killed in crash - still no word on the cause
EL CENTRO, Calif. (KYMA, KECY) - UPDATE (3:24 PM)
The California Highway Patrol (CHP) says it continues to investigate the cause of the crash that killed 13 people.
CHP Chief Omar Watson said officials the driver of the gravel truck, a 69-year-old man, was treated at the Desert Regional Medical Center with moderate injuries.
The driver of the SUV, a 22-year-old, died at the scene.
Officials believe the driver may have been from Mexicali. Watson said they are investigating to see if everyone is a U.S. citizen but continue to work with the Mexican consulate to help with resources since those injured don't speak English.
CHP adds the youngest person in the vehicle is 16 years old. Some were ejected from the vehicle, others pulled themselves out, and officials helped others trapped in the SUV.
The law enforcement agency received reports of a two-vehicle collision just after 6:15 a.m. on Tuesday at Highway 115 and Norrish Road. They continue to investigate the crash's cause but say they're investigating if the SUV stopped at the stop sign.
Watson said although there's speculation out there of the SUV being chased, he adds that it wasn't. Still unclear why the driver of the SUV was driving on that road.
ORIGINAL STORY
The El Centro Regional Medical Center gives an update on a crash that left 13 people dead on Tuesday morning.
ECRMC's CEO, Adolphe Edward, continues to work with the Mexican consulate to gather more information on the passengers.
The California Highway Patrol (CHP) said the accident happened on Tuesday around 6:15 a.m. at Highway 115 and Norrish Road.
Sergeant Juan Garcia with CHP said the semi-truck was driving northbound and the SUV westbound when they collided. Sgt. Garcia said 12 people died at the scene, another one died at the hospital, including the Ford Expedition driver.
They also confirm children were involved in the crash, but their ages and condition are unknown.
Paramedics transferred the driver of the semi-truck to the hospital, where he suffered moderate injuries and is at Desert Regional Medical Center being treated.