Imperial County hospitals seek urgent relief funding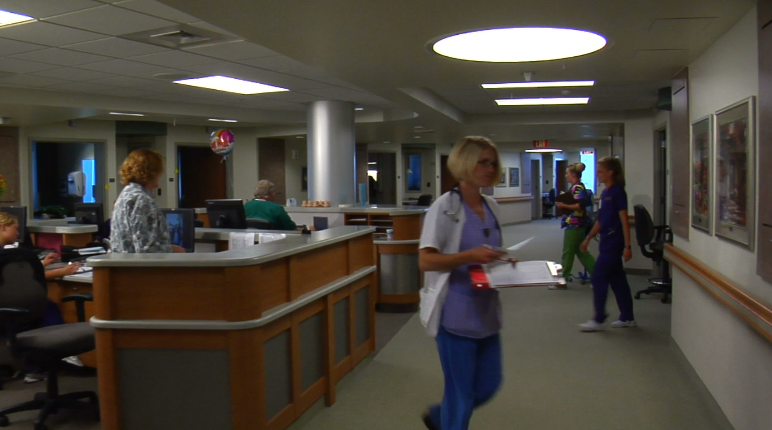 IMPERIAL COUNTY, Calif. (KYMA, KECY)-Hospitals across California have lost nearly $14 billion dollars in revenue as they continue to respond and make room for COVID-19 surges at their hospitals.
According to the California Hospital Association (CHA), rural hospitals like the El Centro Regional Medical Center (ECRMC), and the Pioneers Memorial Health Care District (PMHD), are being hit the hardest.
PMHD CEO, Larry Lewis, says the hospital is living month to month right now.
"We've seen in April, compared to the prior year a $5 million drop per month in our net revenue that is collectible," said Lewis.
CHA says California hospitals were asked to canceled elective procedures and have seen a 50% decrease in emergency room visits, leading to a devastating loss of billions of dollars.
"California's hospitals have answered the call, hospitals were asked by the governor to prepare to surge 40%, that is to have 40% more patients in their hospitals than usual, and then later asked to surge 50%," said Carmela Coyle, California Hospital Association President and CEO.
"We are in unprecedented times, none of us have really been through anything like this in terms of this COVID virus," said Coyle.
The El Centro Regional Medical Center said their hospital is also experiencing a revenue loss.
"We go from just talking about hospital capacity to capability, that includes the ventilators, the staff, the RN's. We saw a constant uptick, we went from 20 to all of a sudden seeing thirty to forty COVID patients. Today there are up to 42 COVID patients in the hospital," said Adolphe Edward, ECRMC CEO.
ECRMC is the fifth largest employer in the county, Edward says they're seeing a $6 million loss in revenue each month.
With the way things are going that number will increase.
California hospitals have canceled selective procedures and have seen a 50% decrease in ER visits. That accounts for the majority of hospital revenue.
"We can not open the state of California for business unless hospitals have the capacity to care for COVID patients. That is what leads California Hospitals to seek an immediate lifeline," said Coyle.
The California hospital association says San Diego and Imperial Counties are still in the midst of a surge. They also expect the state to see a resurgence of COVID cases in the fall.