MCAS gym open, a test for re-opening more in Yuma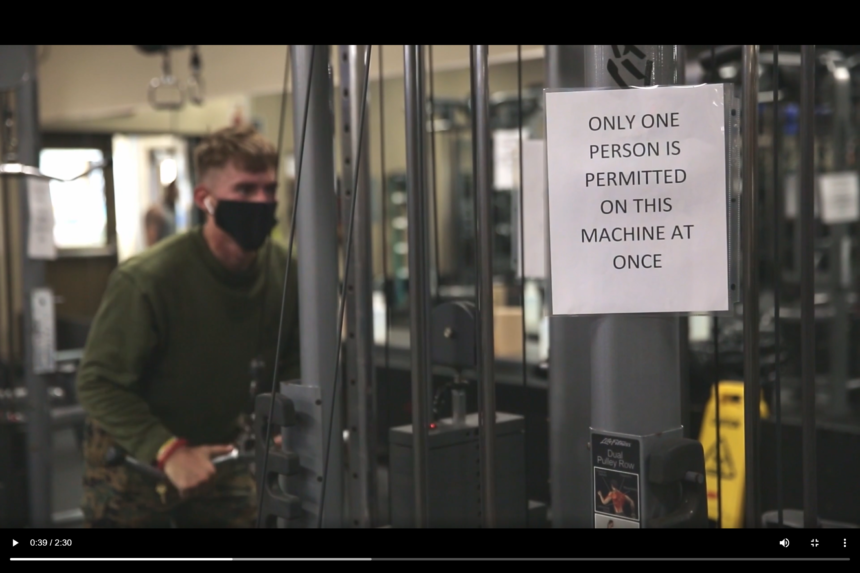 YUMA, Ariz. (KYMA, KECY) - The MCAS gym in Yuma is the only gym open in the county.
With special regulations in place, the gym now serves as a test before reopening other gyms in Yuma County.
Commanding Officer at MCAS, Col. David Suggs used the space in the gymnasium to spread-out machines more than 10 feet apart.
"Everybody's wearing a mask. It doesn't matter what you're using, you're using a mask," Suggs stated. "So if you're running on a treadmill, and it's not easy running on a treadmill cause I just finished doing it with a mask on."
The gym is open in four-hour increments, with two hours in-between dedicated to professional sanitation. Each marine is responsible for cleaning their own station when finished, but they even have extra sanitation procedures in place.
"We ended up marking like a square, almost like a 10-foot box around each individual weight or bench press," said Suggs. "And then, we put the weights associated with that particular piece of gear right inside that rectangular striped box."
The check-in process involves a few questions regarding health and travel history. Everyone is required to wash their hands at the washing station as soon as their enter. They are also given a wristband to monitor the length of each workout.
Each marine is limited to one hour in the gym.
"You're given a wristband. That wristband will have whatever hour you came in on and you have one hour to do your workout," said Suggs.
Currently, the gym is only open to active duty military. They say they are in the process of expanding to allow dependents and retirees.
In a briefing, Suggs also used presentation methods to share his ideas with Mayor Nicholls in efforts to expand to gyms in Yuma.
Additionally, he welcomes other gym owners in the area to check out the gym as a model for a safe reopening.
The gym is open from 4 a.m. to 8 a.m., 10 a.m. to 2 p.m. and 4 p.m. to 8 p.m.