Border Patrol makes massive meth bust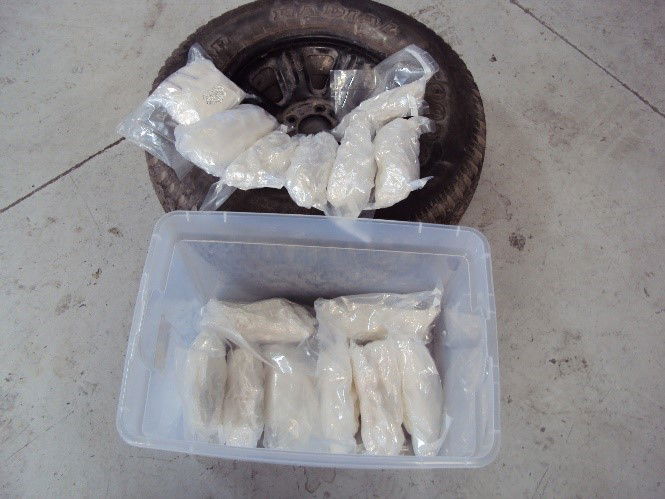 Over 100 pounds of Meth seized
TEMECULA, Calif. (KYMA, KECY) - A suspicious vehicle drew the attention of Border Patrol agents Friday night.
It happened just after 11:00 a.m. at Interstate 15 near Temecula.
A man driving a 2001 green Ford Explorer pulled over at a gas station in Rainbow, California when he noticed an agent following him.
A Border Patrol canine made an exterior sniff of the vehicle, alerting the agent to possible narcotics.
After a detailed search, agents found 96 packages of meth inside the gas tank, spare tire, and quarter panels of the vehicle.
In total, the meth is valued at $191,900.
The 34-year-old U.S. citizen driver was arrested and faces narcotics trafficking charges. The packages were turned over to the DEA.
Border Patrol seized the vehicle.
"I am very proud of the dedication displayed by these agents," said San Diego Chief Patrol Agent Douglas Harrison. 
"They are committed to protecting America and keeping dangerous narcotics like these from reaching our communities."