K-9 team find two cars with illegal drugs in Imperial County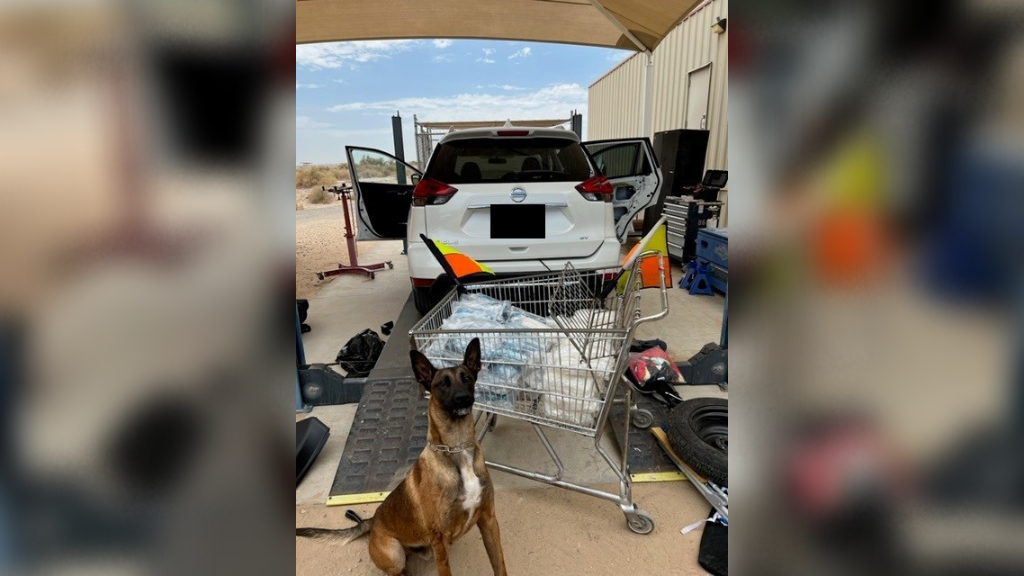 IMPERIAL, Calif. (KYMA, KECY) - US Customs and Border Patrol says agents arrested two people who were accused of smuggling illegal drugs through the Highway 86 checkpoint.
At about 11 a.m. on Thursday, agents stopped a 2018 Nissan Rogue and referred it to secondary inspection.
Investigations of the vehicle had agents find packages inside the fuel tanks, under three doors and under the center console.
The packages contained over 100 pounds of meth with an estimated street value of almost $400,000.
Another incident occurred at about 5:10 p.m. when agents stopped a Nissan Versa on Interstate 8 near California State Route 2 exit.
Four plastic bags were found inside the car which contained nearly 30 pounds of meth.
The 22-year-old driver was placed under arrested and taken to the Calexico Border Patrol station.