Cases in Sonora reach 1,410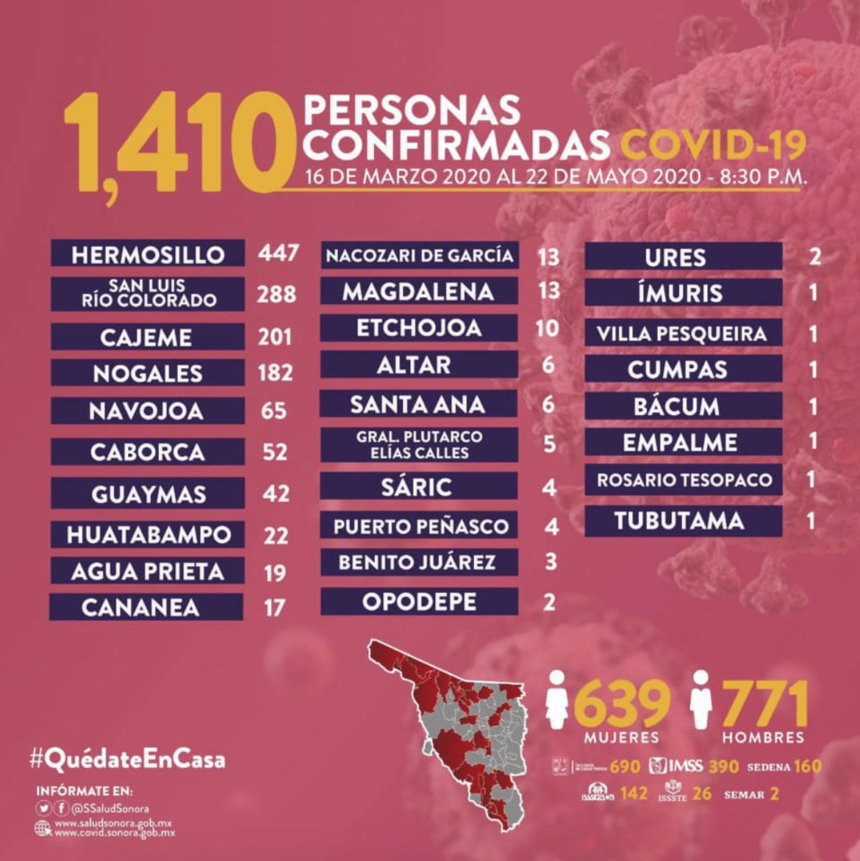 San Luis Rio Colorado reports no additional deaths Friday
HERMOSILLO, Sonora, (KYMA, KECY) - The Sonoran Secretary of Health announced 136 new cases of coronavirus (COVID-19), bringing the total to 1,410.
Enrique Clausen Iberri, Sonora's Secretary of Health announced 19 of these new cases pertain to San Luis Rio Colorado (SLRC) which also reports no additional deaths in the city.
Hermosillo leads the state with 447 cases, followed by SLRC with 288. However SLRC leads the state in terms of deaths, with 32. The city of Cajeme follows with 14, and Hermosillo with 10.
There are now 97 deaths total in Sonora, with two new cases reported Friday.
Of Sonora's total COVID-19 patients, 152 are currently hospitalized, and 120 are in critical condition.
Iberri ended the briefing by saying hospitals and health personnel are constantly ready to fight the virus, however the public must join them in order to win.
He says as long as more people stay home, there will be less cases, less deaths, and more lives saved.