Mexicali surpasses 600 confirmed cases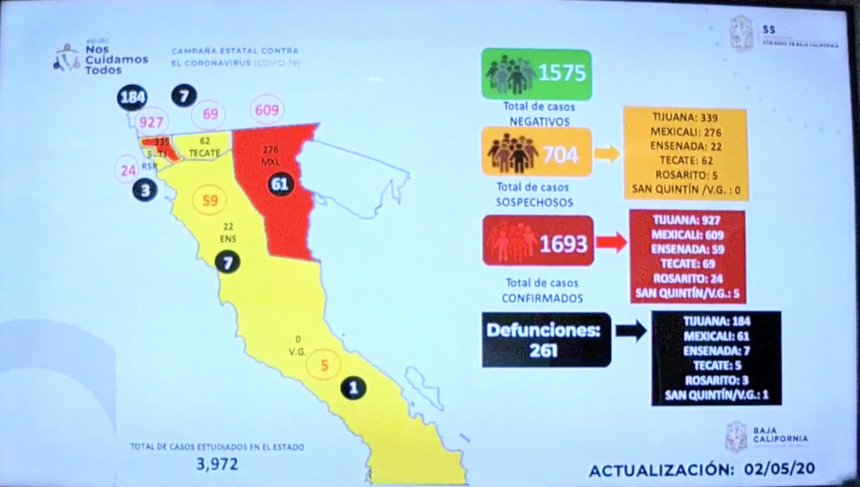 Tijuana leads Baja California in cases and deaths
MEXICALI, Baja California (KYMA, KECY) - Baja California Health officials delivered the latest coronavirus (COVID-19) statistics for the state Sunday.
In a daily briefing by the Governor of Baja California, Jaime Bonilla, state officials confirmed Mexicali has surpassed 600 cases, with 609.
Baja California is third in Mexico concerning total confirmed cases, behind Mexico City and the State of Mexico.
Tijuana leads the states in number of cases, with 927, and Mexicali follows with 609.
261 people have died due to coronavirus in Baja California, including 184 in Tijuana and 61 in Mexicali.
Out of all cases in the state, 17 percent have required hospitalization and 83 percent are self-isolating at home to recover.
Watch the daily press conference below: