Everyday Heroes: Yuma's Firehouse Subs continues tradition of giving back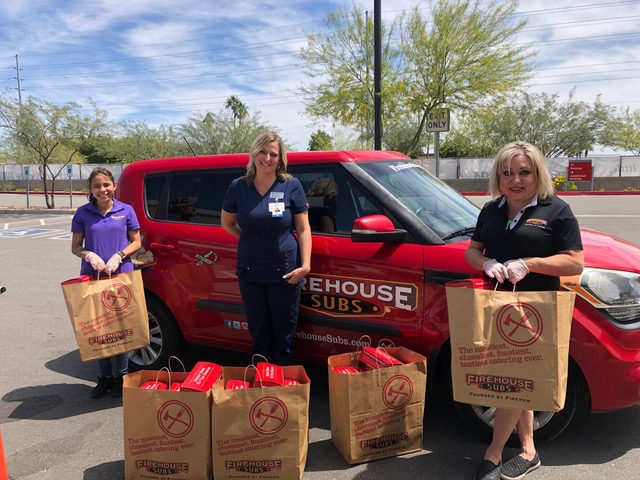 Franchise donates 420 meals, plans to keep going
YUMA, ARIZ. (KYMA, KECY) -  Over the past few weeks Firehouse Subs in Yuma has donated hundreds of meals to first responders on the front lines of the coronavirus [COVID-19] pandemic.
That made its owners and staff Everyday Heroes to hundreds of hungry healthcare workers.
Co-owner Chris Miller says he can't exactly pinpoint when the donations first began, but that's because his business has been giving back for years.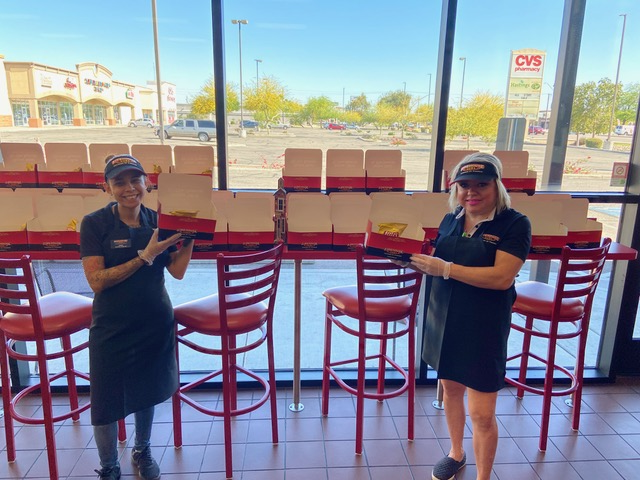 Recently, Firehouse Subs in Yuma delivered 420 meals to Yuma first responders and healthcare professionals across multiple locations.
Subs also made their way to Yuma Regional Medical Center. Specifically, Tower 3.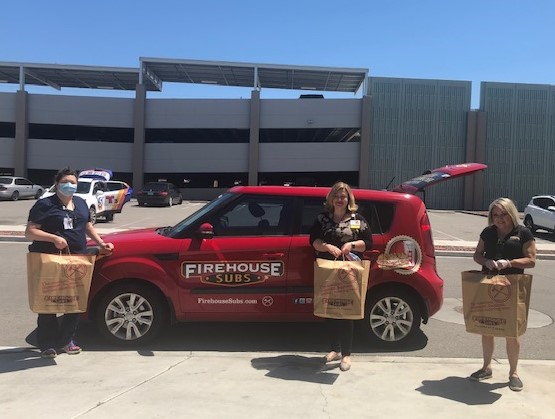 This is where Yuma's coronavirus patients are treated by front line professionals, as close as one can possibly get to this pandemic which has affected all of our lives.
First responders at YRMC received 110 meals.
While this is in their nature, Owners Lisa Meyer and Chris Miller say supporting first responders at this time is more important now than ever.
"We're spreading it around the community and I guess the most important thing is not that we did it but we're not done."

Chris Miller, Co-owner, Yuma Firehouse Subs
"A lot of people have stepped up and started doing things that might not be common for the community," added Miller, noting recent challenges like the Yuma take-out challenge and other organizations giving back.
"We're really happy to see that. Being publicly connected… and giving to first responders' needs is something that Firehouse is very accustomed to."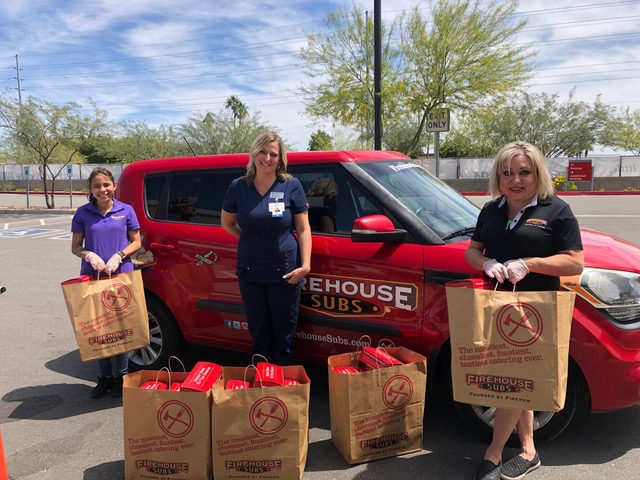 Miller says Firehouse Subs Public Safety Foundation has given over 100 thousand dollars back to Yuma and first responders through the years, and nearly two million dollars to the state of Arizona.
"We didn't start because the need hasn't been as bad, said Miller.
"But we are definitely here, we're here to stay, were locally owned and connected to Yuma. It's just what we do. It's just how it is."
Do you know an Everyday Hero who's making a life easier for others during these tough times? If so, we want to hear about them. Just go to our home page, click on the Share tab, and tell us their story. Or, you can email us at news@kyma.com.